Nissan unveils new St Petersburg plant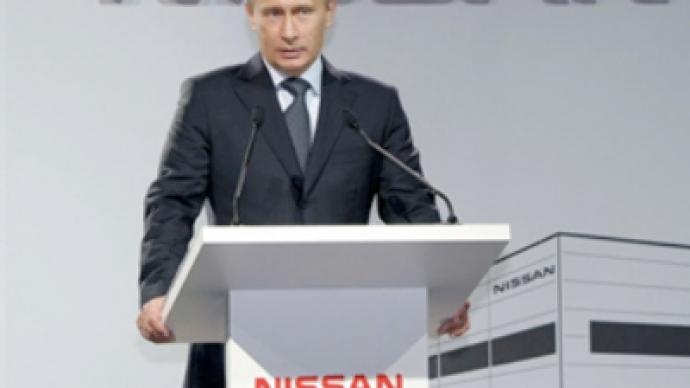 Japanese carmaker Nissan has opened its first production plant near Russia's St. Petersburg.
Nissan joins Toyota, Ford and GM in producing cars in Russia's second largest city. For Nissan, Russia is the top market in Europe and number 5 in the world.
The new plant will produce 50 000 Teana sedans a year, with the Japanese carmaker looking to the longer term, and beyond the current downturn in Russian car sales.
Any rebound in the Russian car market could see production upped to half a million, and Russian Prime Minister, Vladimir Putin, noted at the opening ceremony that there was plenty of room for expansion at the new plant, after taking a drive in the first vehicle off the assembly line.
"That's more than $200 million of investment, 750 new jobs, and there is also the possibility of increasing production, as the company uses just one third of the space provided for it by the government."
You can share this story on social media: