Microsoft's new Outlook targets Gmail
Published time: 1 Aug, 2012 12:18
Edited time: 1 Aug, 2012 16:37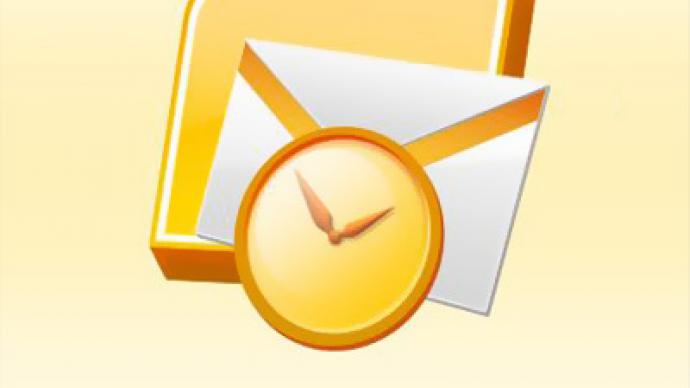 Microsoft has announced plans to phase out its Hotmail email service in favor of Outlook in a move to challenge rival Gmail.The newly designed Outlook.com will blend both new and old communication tools and adapt them for hardware beyond PCs.
­"We designed it to be applicable to tablets in particular," said Brian Hall, general manager of Windows, the group that oversees Hotmail.

But perhaps the most visible change in the new Outlook.com is a simpler design than in Hotmail.

Outlook.com can automatically isolate newsletters or other "junk" email that falls between urgent mail and spam.

Microsoft appears to be challenging Google's Gmail service, which had about 278 million unique visitors in June and already includes some of the features in Outlook.com.

Microsoft also plans to generate revenue from text ads on Outlook.com.

But in contrast to Gmail Microsoft won't be showing ads on Outlook.com tailored to content of emails.

Like Gmail, Outlook.com will work together with SkyDrive, which allows users to send photos and documents by putting put them in the cloud without worrying about attachment limits.

It also wants to tie Hotmail more closely to other Microsoft services and give people a single hub for contacts on email, Facebook , Twitter Inc. and other non-Microsoft services.

Microsoft bought Hotmail two year after it was launched in 1996 and has been operating it ever since.

The company's goal now is to update the service that still has hundreds of millions of users but hasn't changed much in years.

Microsoft plans to introduce a preview period. Hotmail will continue to function and users will have an option to transfer to Outlook.com with their current user names.

This means email sent to the former Hotmail address will automatically arrive at the new Outlook.com address.
Microsoft said eventually it plans to move all Hotmail users to Outlook.com, which also will be offered to buyers of Windows and Office software.