New 1000 Rouble note to make life tough for counterfeiters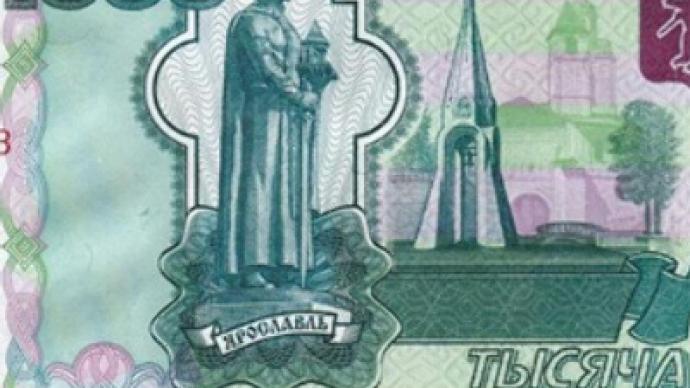 Russia's Central Bank is introducing a revised version of the 1 thousand rouble banknote, in response to significant amounts of fraud involving the current version.
On Tuesday the Central Bank began supplying the new version of the note to regional departments with the note tipped to come into mass circulation in October this year. Vladimir Finogenov, head of currency unit at the Central Bank says people in Russia will notice major changes to the note include a translucent guard band, a colour change to the Central Banks seal, and a slightly darker and refined picture of Yaroslavl kremlin chapel, and Yaroslav I the Wise, as well as a number of changes to shading lines and margins.
The bank says the 1000 rouble note accounts for as much as 95% of all counterfeit cases and that the new note will be the most secure against counterfeiting in the world. The Central Bank expects to have 1 billion of the new notes printed by the end of 2011, gradually replacing the old variants, designed in 1997 and revised in 2004, which will remain in circulation, before being taken out as they deteriorate.
The move comes as a response to widespread forgery cases with the banknote and Alexandra Lozovaya, deputy head of analysis at Investcafe telling business FM that the existing 1000 rouble note was becoming subject to counterfeiting.
"According to specialists, the fake notes are of the very high quality and are very difficult to distinguish from the true ones, even with the banknotes assesor using ultraviolet. The thousand rouble banknotes comprise 95% of the total fraudulence cases brought to light in Russia.. 84% of the cases, which is the most, come from Russia's centre – Moscow and its regions."
According to Central Bank data, there are 2.1 billion banknotes denominated 1 thousand roubles.
You can share this story on social media: