Customer understanding the innovation as Nestlé marks the Russian long haul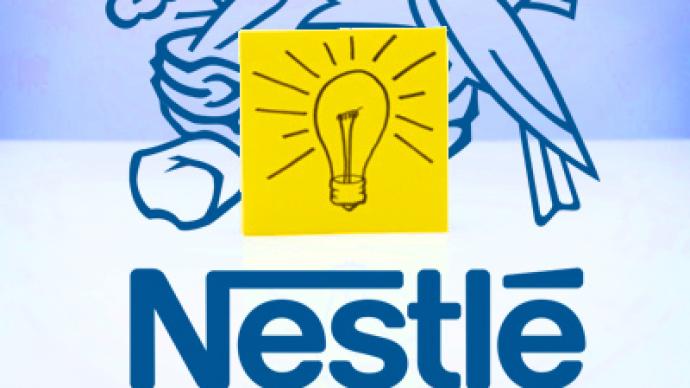 Nestlé's presence in Russia dates back to a contract with St Petersburg retailer Alexandre Ventsel in 1871, and it believes the key to the future is encapsulated by its new Moscow innovation centre.
Unveiled in Nestlé 's Moscow HQ in August last year, the innovation centre includes a shop simulation area, a culinary studio, a professional kitchen and special tasting room and booth for professional tasting of coffee and other products produced by Nestlé, where the company can carefully study its consumers and market competitors, as well as make basic marketing and production decisions.The shop simulation area is a laboratory where the company reproduces a typical sales environment found in both supermarkets and smaller local grocers, to analyze how its products shape up visually with competition.That enables merchandizing analysts to make vital decisions on packaging and presentation that grabs shopper's attention.
The multifunctional meeting room reproduces a pleasant café environment where company meetings and communications with the media, clients, contractors are held, and the culinary studio enables the study of consumers, in situ, using Nestlé products.While focus groups work with the company's products, analysts work out what else they might need, as well as how their experience can be improved from behind one-way mirrors. Next door are sensory analysis rooms where taste, smells and textures are tested.This environment is a key player in the way Nestlé keeps abreast of customer trends and preferences, as well as working out how effective its point of sale impact and packaging is. Svetlana Smolina, manager on marketing communications at Nestlé , says it has already made a contribution."Most often retailers put bags of cereals on the bottom shelves, which is the most difficult position to attract a shopper's attention. However, having analyzed the issue Nestle just decided to write its name in capitals and in a bright colour right at the top of the box."
Stefan de Loecker, CEO at Nestlé Russia, says the innovation centre exemplifies the company's commitment to understanding their customers as well as its commitment to Russia. Speaking with RT Business he noted that although Nestlé has another 29 research centres around the world, the Moscow innovation centre is one of a kind."The way we've set it up is unique. There are a number of initiatives both inside and outside Nestlé trying to get inside consumers' and shoppers'' thinking. But what is unique about this particular innovation centre is that it's completely integrated. There are examples of consumer kitchens, sensor analysis centers, the retail centre with shelving. But what you don't have in other cases is all of these parts being integrated."The Nestlé Russia CEO adds that the move underlines the company's commitment to the Russian market. With more than 62 billion roubles in sales revenues through Russia in 2010 de Loecker says there is significant growth potential, which is why developing a deep and nuanced understanding of the Russian retail experience, where Nestlé 's range of products runs across the consumer food goods range,is a key requirement."First, as a Company we have a global ambition. And it's logical that we want to be in a country of a size of Russia and the prospects of Russia and take a strong position in this market. And Nestle in turn has the competence, the skills and all the ambition necessary to go to this kind of challenge."The focus on the retail end dovetails with a major commitment to Russian production. In recent years the company has been a heavy investor in plant and equipment with a $60 million Vladimir plant to come online later this year adding to the company' 10 thousand Russian employee base.
James Blake, Anastasia Kostomarova, RT
You can share this story on social media: