My own financial crisis - blame the sodding YEN!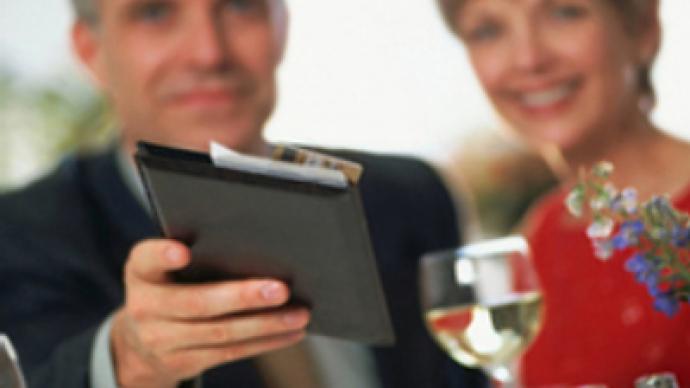 As the world's major banks fail and consolidate into one BIGBANK and millions and millions lose their jobs, I'm doomed to become the latest victim of world financial turmoil.
My mortgage payment in YEN (the most stable currency har!har!) is growing rapidly as the Japanese currency is going crazy, adding a rouble each day. Thus my mortgage payment – which used to be 24000 roubles just a couple of months ago – has now reached 31000 and is not going to stop there. In order to be able to pay my monthly payment and to keep the flat, I had to cut down on spending to survive in the crisis. Couldn't be bothered to count how much the measures I've taken will let me save, so those with good mathematical brains, please help.
Here you go:
Will not pay for myself in restaurants anymore, but, instead, will let men pay. 1) Grandma taught me that they are actually MEN who like to help women in order to feel superior and strong. Decided not to take their pleasures away. 2) None of them has a mortgage in Yen.
Will ask producers to send me more often to different events with banquets. Products used for buffets out there are mostly expensive and nutritious, so one dinner at a banquet can be counted for two at home. Once at home – skip one meal.
Will not throw away leftover food but will re-cook it in a baked pudding next day – like they do at school canteens.
Since I cannot fight my McDonalds addiction, will cut on size and thus money. Will be taking small fries, small cola :(
Will buy tea in leaves not in tea-bags. So the pack of tea will last longer than 25 cups.
Will stop buying clothes and will wash what I have instead.
Will ask producers to send me on trips as I can always bring back shampoo, shower-gel and body-lotion which are enough for a week. Won't take white hotel towels though, as consider it immoral.
If not sent, will go all natural – no make up, no chemical fragrances. They say natural body smell attracts men better.
Will have to get married ASAP, preferably to a priest, as 1) they are usually good psychologists and very intelligent 2) are representatives of the sector which might soon thrive as more depressed businessmen will be seeking help from above.
Will stop spending money on banal shallow books, such as The Devil Wears Prada or Men Are From Mars, Women Are From Venus and stuff. Will instead read the books stored on shelves in the office such as Hedge Fund Administration or Financial Market and Corporate Strategy. Will have all the chances to become too clever though, which may ruin the plan to get married ASAP.
Will buy a lottery ticket once a week, saving money on mobile calls to friends using tariff "econom": call them, put down straight away once they reply and wait for them to call back. (Especially if they are at work and can use company's phones)
Will humbly wait for liquidity injections from the state.
P.S. Blame the whole mortgage failure thing on Oksana Tregubenko's story on Bank of Moscow's mortgages in yen.

Tatyana Polyakova, RT
You can share this story on social media: