Americans loving their dollars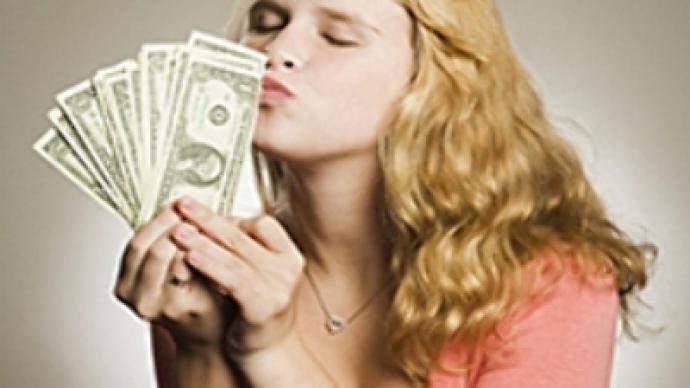 Home repossessions, tight budgets, money worries — that is the bleak story for many Americans in the U.S. But for Americans living in countries such as South Africa who still receive their salaries (or conduct business) in dollars, there is brightness for
Since the crisis is global weaker currencies have become even weaker, and that means extra cash for expatriates. Included among this fortunate bunch are South Africans who receive support from family members abroad – and tourists.
How dollars increase in value
The average American has no interest in exchange rates. For them a dollar is a dollar. But for foreigners, exchange rates are as important as gas or milk prices or any other daily expense.
In the past month, the South African rand has reached a six-year low. Instead of every $US 1 converting into roughly R7.5, now every dollar will get its owner nearly R10.
A recent trip to a Pretoria jewellery store revealed exactly how exchange rates translate into real-life savings. An 18-carat gold diamond ring set on display was R12,585. Linda, the attending salesperson, explained that once the ring's sold, the next one in the shop will be priced significantly higher. The reason, she explained, was because the current ring was made at the previous, and much lower, gold price. Now that gold's value has gone up, the price of making a new ring goes up with it.
And the ring on display can be an even bigger bargain. Last month it would have been necessary to exchange $US 1,724 to buy it. This month, it is only necessary to exchange $US 1,263 to buy the ring.
And so the story goes with food, clothes, hotel rooms, even mortgages and leases. A foreigner converting $US 667 last month to pay a R5,000 lease need only convert $US 520 this month (or less depending on the day).
Spending less foreign cash to get equal or more goods means more disposable income and a greater opportunity for savings if you survive on dollars or visit South Africa with greenbacks.
Will the benefits last?
While the price of certain things, especially imported goods, will surely increase if the dollar continues pounding the rand so mercilessly, those paying in bucks will enjoy their benefits for a while. Vendors cannot be too hasty to try to bite more out of the dollar.
Earlier this year, when bread increased by six cents per loaf, South Africans became outraged. COSATU, the Congress of South African Trade Unions, said the increase would "add to the already intolerable hardship for millions of poor families who are struggling to contend with rocketing prices for food, fuel, school uniforms and other essential items."
Since those enjoying the benefits of dollars are minorities, and prices must accommodate the majority, for now, having dollars makes every day a super sale day.
Michelle Smith for RT
You can share this story on social media: