China's richest man invests $8.2bn in world's largest film studio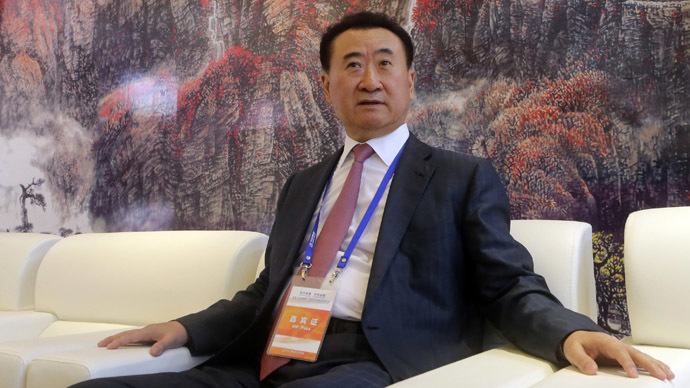 Property and leisure tycoon Wang Jianlin has announced a largest of its kind investment project to construct a 20-studio complex in China. The plans were revealed during a star-studded party attended by Leonardo DiCaprio, Nicole Kidman, and Ewan McGregor.
"The Oriental Movie Metropolis is a major step in China's strategy to become a global cultural powerhouse," said Wang, whose personal fortune was estimated by Forbes to be $14 billion, making him China's wealthiest public entrepreneur.

The studio will be located in Qingdao, a former German colony, and one of the country's most picturesque coastal locations.

The 50 million yuan ($8.2 billion) venture will comprise of the world's largest studio pavilion, measuring 10,000 square meters. It will also include a unique permanent underwater stage. The complex is projected to accommodate 30 foreign film shoots a year and provide the location for 100 more domestic ones when it becomes fully operational in 2017.

The Metropolis is also designed to accommodate large tourist streams. The complex will be surrounded by eight hotels, an indoor theme park, a yacht marina, and a wax figure museum featuring likenesses of the world's movie stars. Construction of these amenities will use around 60 percent of the project's budget.

The focus on ancillary income stream is not surprising considering the previous ventures of Wang's company, Dalian Wanda Group. The corporation started out as a real estate group before diversifying into hotels and cinemas.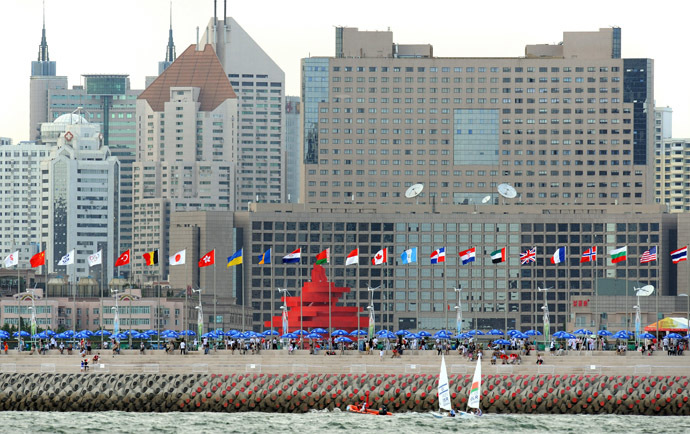 The group now owns 6,000 movie screens across the globe, as well as 40 five-star hotels. Last year, it purchased the sizable US cinema chain AMC. Wang says that he hopes the project will provide opportunities for vertical integration. 

"There's no single company in the whole world that has a big-scale production base, and at the same time has screening and distribution channels. Wanda Group is the first one in the world," said Wang.

The 58-year-old tycoon said that the company, which had revenues of $23 billion last year, is expected to raise that number by $10 billion annually for the foreseeable future.

But besides the profit-making opportunity for Wang, the ambitious project is also undoubtedly a statement of intent.

"With the huge potential that comes with a population of 1.3 billion, the global film industry will recognize that the sooner you partner with China, the sooner you make more money," he said.

China became the world's second biggest film market after ticket sales jumped 36 percent to top $2.7 billion last year.

As well as widespread piracy, one obstacle to faster growth is the 34-per-year limit on popular foreign films that can be shown in Chinese movie theaters. With the new studio enabling more joint productions, Wanda Group may hope to circumvent this restriction - which according to Wang's predictions will allow China's film market to become the world's largest in just five years.

You can share this story on social media: