Residential real estate on the rebound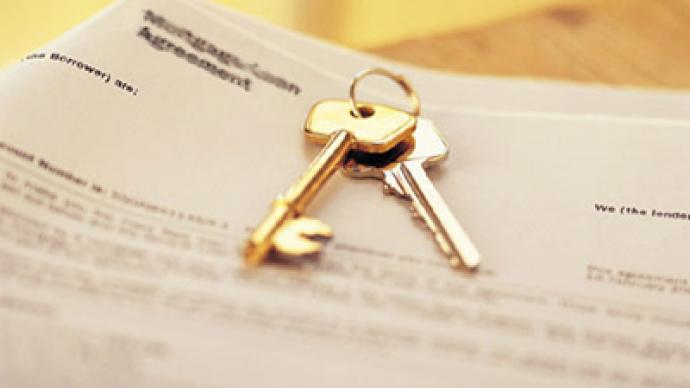 Moscow housing prices are expected to continue their rebound in 2011, with analysts anticipating strong demand on the back of Russia's economic turnaround.
According to Russian real estate agency,MIAN, in 2010 prices for new construction apartments rose 12.7% year on year to reach an average of 166.3 thousand Roubles per square metre, sales of existing apartments showing 9.6% price growth to reach 155.3 thousand Roubles, in the Russian capital. Outside the city in the Moscow region new construction prices rose an average of 6.9% to 77.2 thousand roubles with prices for existing buildings increasing 3.5% to 71.8 thousand roubles.MIAN says the 2010 figures reflect increasing confidence about the economic outlook, with reduced fears of unemployment, and rising interest in new apartments and those under construction. MIAN also noted that housing as an investment is increasing with 7-8% of 2010 transactions those where housing was an investment, nearly double the previous year.Russian real estate analytical centre, IRN.RU says that 2010 saw economy class apartments coming back into vogue as buyers returned. "If during the pre –crisis years almost all housing, regardless of its type and a price – quality match, was growing at relatively the same pace, and with the crisis having started almost any kind of housing went down in price terms, in 2010 the market finally saw a start of the process of separating the husk from the grain. Consumer appeal of housing came to the center stage, as well as a price – solvency match." The 2011 outlookThe year of 2011 is generally expected to see continued growth at a modest rate, with MIAN noting that "in a short term perspective there are no objective preconditions for a price downturn or for accelerated growth."Russia wide research conducted by the Russian Realty Research and the National Agency for Financial Studies also shows that Russian's are becoming more positive about price dynamics in Moscow, with Dilyara Ibragimova, research director at the National Agency for Financial Studies, saying that inflationary expectations are playing a key role."It's no wonder that people's thoughts about real estate price dynamics are increasing. Firstly, it's a reflection of the high level of wider inflationary expectations which have been coming down since the second half of last year. Secondly, it's a proof that expectations of price decreases in the real estate sector – characteristic of the crisis period – have subsided. According to market evaluations of real estate in Mosocow, in 2009 there was a 15-30% price decrease per square metre, depending on the accommodation class. But in 2010, we noted an alternating price dynamics – a small rise alternating with a slow decrease or stagnation – as a result, surveys showed that prices rose.But polls show no consensus on any expected rate of real estate price rises. In May 2008, before the crisis, the share of people expecting a significant price increase was three times bigger than of those who expected a moderate rise of prices; but in 2011 the two groups are approximately equal (37% and 38% respectively). Therefore we can suppose that accommodation price increase in 2011 will be moderate and it's too early to speak about a return to the pre-crisis prices."MIAN is expecting significant interest in new housing over the year, backed by the increased readiness of banks to provide loans for new construction, and a rebound in the mortgage market."Generally speaking, provided outside factors are favorable, demand for housing will grow 30-70% year on year, depending on the class of housing. The banks' growth of interest in mortgages for new housing will significantly influence the indicator. "But Dinara Yunusova , VP of Business Development at DeltaCredit,says the segment of housing under construction remains too risky."At the moment, granting mortgage credit backed not by finished real estate but by right of claim poses certain risks both for the bank and the borrower. We have already seen situations (both before and after the crisis) when unfinished construction projects were delayed greatly or even discontinued. As a result, people would lose their flats but still have mortgages to pay off. The bank, in turn, would end up with an unsecured debt on its hands, meaning there was no way to repay the credit in case of the borrower's insolvency. Well, actually, it's been said many times that banks should credit the purchase of flats, not their concrete carcasses. At the moment, realizing the certain risk of crediting real estate purchases on the right of claim, DeltaCredit only gives credits for purchases of unfinished flats if they can be secured with existing ones." Anyway, MIAN concludes that secondary (existing housing) market will remain attractive for Russians, as it both provides for "ready to live in" apartments and prices are expected to grow at a lower pace. This is coupled by a significantly higher supply, which grew more than 32% year on year in 2010 to 35 thousand, with the number expected to reach its historic high in 2011 of 45 – 50 thousand flats.Location Location Location One of Russia's biggest housing brokers, MIEL, recently surveyed sales in the first half of January 2011 to discover a range from a 28 square metre, one room apartment near Pervomayskaya metro, for 3.9 million roubles, to a 73 metre apartment near Novokuznetskaya metro for 33 million roubles.The below table provides a guide to prices at particular metro stations.
Opinions and Prognoses for 2011 (Source: www irn.ru)Maria Litinetskaya MIEL-Novostroiki General Director: "In2011 prices will grow at the level of 8-10% per year. Growth will affect all the accommodation segments, but with different dynamics. The year 2011 will also be favourable for investments."Olga Markova Peresvet-Invest Marketing Expert:"In 2011 theprimary housing market will continue to be stable. For the past 11 months of 2010 a square metre' price in new buildings has increased by 9.6% in dollars and by 13.2% in roubles. Such increase will most probably continue in 2011 – about 10-13 % in dollars and 13-15 % in roubles per year. The price growth rate at the secondary market of Moscow was lower than at the primary. For the past 11 months the price of 1 sq.m. has increased by 2.1% in dollars and by 5.5% in roubles."Teemu Helppoplainen Senior Vice-President of International Constriction Services' business segment of the YIT Concern:"Weforecast further price growth in 2011. It will be about 15% for marketable offers in Moscow, in regions – about 10%. Small flats will be in demand, corresponding to growing families."Vitaly Razuvaev Commercial Director of investment-development company CITY-XXI Century:"According to our estimations price growth will be 12-15%. We expect further increase of demand related to the economic recovery in the country. Positive dynamics of prices for raw materials and activity at stock markets are a proof to it. Two types of real estate are going to be attractive for investments: economy class accommodation in Moscow and marketable business-class high quality accommodation in good districts." Artem Rzhavsky Azbuka Zhilia Head of Consulting and Analytics:"An average accommodation price will continue to grow, according to the inflation rate. The primary accommodation market in Moscow region expects average price growth of 8-10%. With this, likewise in 2010, the rate of economy and comfort class accommodation appreciation will be higher than an average market price by 1.5-2%. In business and elite segments the price increase is a little bit lower."
James Blake, Anastasia Kostomarova, RT
You can share this story on social media: