Monsanto, DuPont bury the lawsuit hatchet, set to make more GMO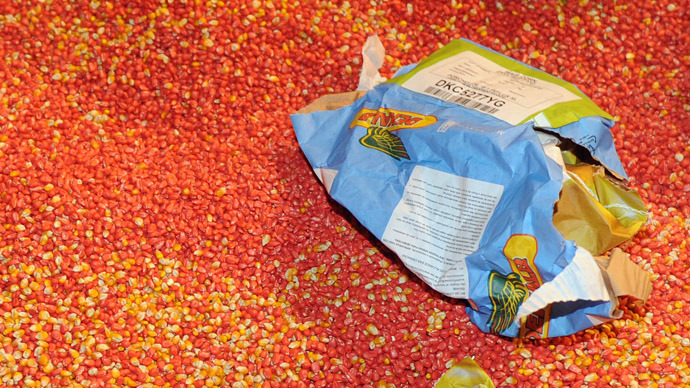 The world's largest seed companies, Monsanto and DuPont, have agreed to drop their respective $1-billion lawsuits. Instead, they will now cooperate on certain genetic-modification projects that were previously the subject of heated legal battles.
Monsanto is ready to shelve its $1-billion claim against DuPont for what they called an infringement of their 'Roundup Ready' soybean patent. DuPont, in turn, promised to stop calling Monsanto a monopoly power that stifles innovation.
"We have spent a lot of time and a lot of energy fighting each other," Monsanto Vice President Scott Partridge told Bloomberg. "There came a point after a bunch of confrontations where their [DuPont] interests and our interests aligned."
DuPont Pioneer will now license two of Monsanto's newest modified crop traits for soybeans, for which they plan to pay more than $1.7 billion through 2023.
"This technology exchange helps both companies to expand the range of innovative solutions we can offer farmers, and to do so faster than either of us could alone," DuPont Pioneer President Paul E. Schickler said. "The agreements broaden the Pioneer soybean line-up. Importantly, they give us greater flexibility in developing combinations of genetics and traits to help feed an increasingly crowded planet."
Though both companies appear optimistic in their push for new forms of agriculture, fears are being raised in the US over the possible dangers of genetically modified (GM) products. Both Monsanto and DuPont have spent decades working out ways to make crops more productive through genetic experiments.
Currently, 70 percent of US foods contain genetically modified ingredients; there is often no way to know which foods do, since there is no requirement to identify GM foods on the packaging.

Genetically engineered foods are portrayed as safe in both companies' national advertising campaigns. However, critics claim that GM products may cause health disorders, infertility or even cancer. Dozens of countries around the world have banned or restricted GM imports.

In the US, however, GM foods have become a part of public policy, with Monsanto and DuPont lobbyists having a strong influence in Congress – their latest move was the 'Monsanto Protection Act,' adopted this week.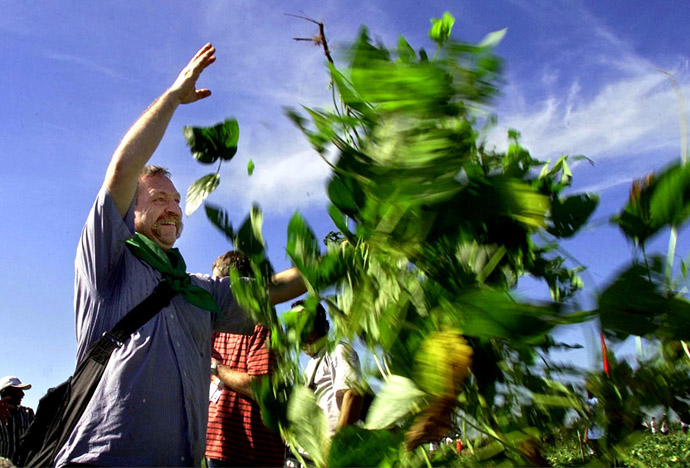 You can share this story on social media: