MMK posts FY 2009 net profit of $219 million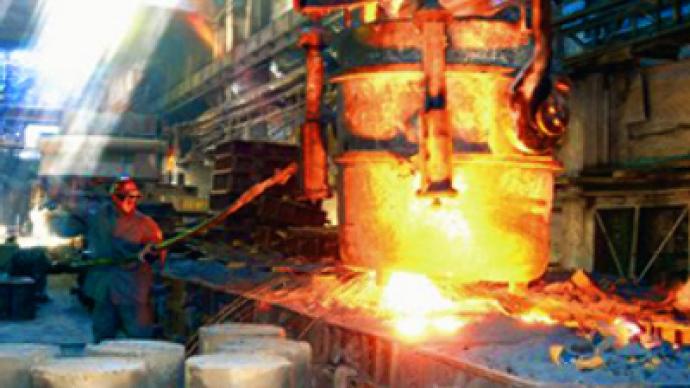 Russian steelmaker, Magnitogorsk Iron and Steel, or MMK, has posted a FY 2009 Net Profit of $219 million under IFRS.
The FY net profit was solely attributable to the 4Q 2009 net profit of $219 million, with 4Q 2009 EBITDA rising 115% quarter on quarter to $670 million, on a 19% quarter on quarter rise in 4Q sales to $1.674 billion.
That made for a FY 2009 net profit of $219 million, down more than 75% year on year from the FY 2008 net profit of $1.081 billion, with FY EBITDA falling from FY 2008 $2.204 billion to $1.285 billion for FY 2009, with FY 2008 sales of $10.55 billion falling to $5.081 billion for FY 2009.
The company was upbeat about the 4Q figures, which it said met or exceeded expectations, and which came in the wake of a 3Q break even point in the face of a global downturn which hit steelmaking heavily.
MMK expects 2010 production to rise 30% with a continued focus on high value added products including pipemaking steel, underpinned by the high level of raw materials self sufficiency the company enjoys, which it argues will protect it against rising prices for steelmaking inputs worldwide.
You can share this story on social media: