MMK posts FY 2010 net profit of $232 million
Published time: 7 Apr, 2011 07:16
Edited time: 7 Apr, 2011 11:53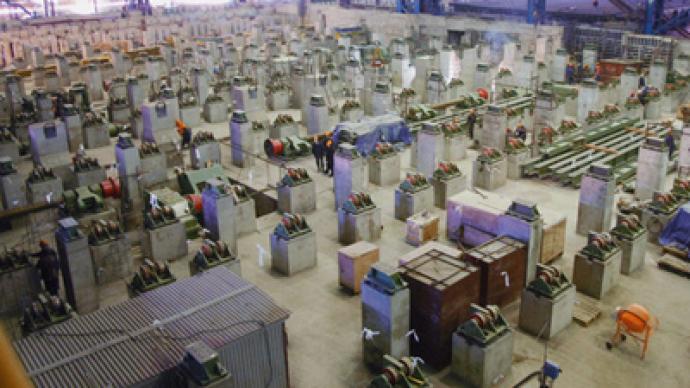 Russian steelmaker, MMK, has posted a FY 2010 net profit of $232 million under IFRS.
The net result is up 6% year on year from the $ FY 2009 net profit of $219 million, with FY EBITDA rising 23% year on year to $1.606 billion, as FY sales rose 52% year on year to $7.719 billion, from $5.081 billion a year earlier.
But the company noted a slowdown late in the year with 4Q 2010 net profit falling 2% quarter on quarter to $42 million, as 4Q sales fell 5% quarter on quarter to $1.944 billion, with 4Q EBITDA rising 5% quarter on quarter to $407 million.
MMK said the results reflected increased production, coupled with new products and increased sales of higher value added products, adding that cost increases had been kept to a minimum.MMK CFO Oleg Fedonin noted the company's focus on efficiency was reflected in the figures, adding to that the investment strategy in place over the past year was underpinning a buoyant outlook.
"The results reached in 2010 highlight the efficiency of the company's strategy to increase its domestic sales by means of introducing new products and replacing imports. We observe growing demand for MMK products from our key clients and from traditional regions of our presence in Russia. This makes us certain of the steel products output growth outperforming average consumption growth rate. We passed over the peak of investments under our intensive CAPEX programme in 2010. Thus the 45% production growth by 2012 has been almost fully paid for."