Microsoft reports first quarterly loss
Published time: 20 Jul, 2012 09:47
Edited time: 20 Jul, 2012 13:47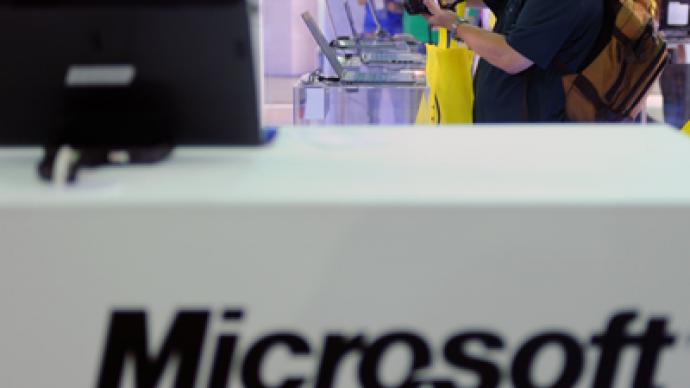 Computing giant Microsoft has reported a $492 million loss in the first quarter – the first in its history after it wrote off the value of its online advertising business.
The company hasn't posted a loss since it joined the stock market in 1986.
The $492 million loss in the three months to the end of June compared with a profit of $5.9 billion a year ago. It came after Microsoft took a $6.2 billion charge over the 2007 purchase of online ad service Aquantive hasn't yielded the returns management envisioned.

The purchase was meant to strengthen its position against Google. 
"The acquisition did not accelerate growth to the degree anticipated," said Microsoft. Online Services Group, which also includes the Bing search service, has been consistently posting losses all the way back to 2006. 
Microsoft is still flying high, despite the decline in popularity of its Windows operating system, which dominated the PC market for years.
Apart from the poor Aquantive acquisition, and the holding back of some income related to the launch of its Windows 8 system, the world's largest software maker reported record fourth-quarter sales and its profits came above analysts' expectations.  
Revenue for the three months to June rose by 4% to $18.06 billion.
Windows 8 will launch in October, and will be fully redesigned to have a new look and, most significantly, enable the operating system to work on tablet computers. Microsoft is also planning to release its own tablet, the Surface.