Microsoft's legacy and the search for a new CEO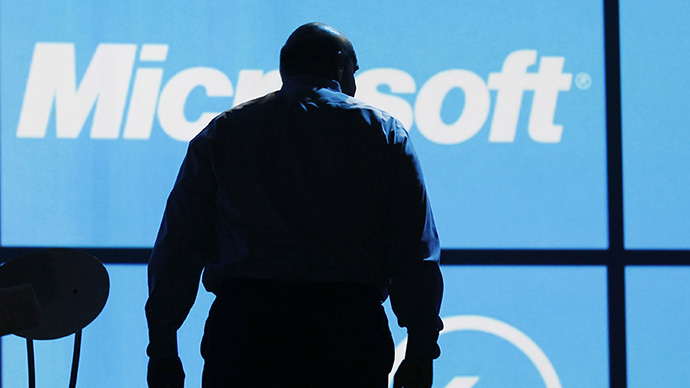 The search for a successor to revive the world's largest software maker has commenced, as Steven Ballmer will step down in 12 months.
"We need a CEO who will be here longer term for this new direction," Ballmer wrote in an internal company email announcing his decision to leave the company after serving as CEO for over a decade.
Ballmer's tenure as CEO coincided with 10 years of sliding earnings and disappointing profits as Microsoft slumped behind its competitors Apple and Google in the transforming industry that is no longer PC-centric.
A successor will be chosen by the board -chaired by Bill Gates- which will simultaneously perform an internal and external candidate search.
Whether it will be a company insider or a fresh outsider remains unclear, but it is likely Microsoft will announce the new leader as soon as they make a decision.
"I'd say three or four years ago, I agreed to a project with the board where I would meet a bunch of people outside Microsoft who we should have on our radar screen as, you know, potential interesting people outside of Microsoft who might become CEO, and I've reported back to the board on those interactions," Ballmer told ZDnet in an interview published the day of the announcement.
An internal pick could be Paul Maritz, a former Microsoft executive who now runs GoPivotal, or Stephen Elop, the Nokia head who in the past oversaw the Microsoft Office business division.
Current Microsoft executives that could possibly be successors are Executive VP of Business Development and former CEO of Skype Tony Bates, Satya Nadella, current chief of Microsoft's Cloud and Enterprise group, or Qi Lu, who heads up Applications and Services, and synthesized Bing and Office operations. Julie Larson-Green, who runs devices and studios, is another insider potential.
"Taking an internal candidate like Satya Nadella - the guy nurturing servers - or some of the other people on the Windows team, that makes sense to keep a steady hand through this reorganization and strategic shift," Norman Young, an analyst at Morningstar, told Reuters.
The new boss will have to be able to do what Ballmer failed to: trail blaze the transition from software and PC to tablets and mobile devices.
Which is why many speculate the likelihood of an external replacement.
"I don't think Microsoft will fill the CEO spot from within," Patrick Moorhead of Moor Insights and Strategy told PC World.
"Microsoft needs a young leader with great product intuition and willingness to burn the ships and refocus the company," entrepreneur Ali Partovi, who previously worked at the company, told the WSJ.
Google and Apple execs will be eyed closely, including Vic Gundotra, who runs Google's social-networking division, and John Donahoe, CEO of Ebay.
Rumors have circulated on tech blogs that founder Bill Gates, who currently acts as board Chairman, may return as operational CEO.
Gates said Microsoft is "fortunate to have Steve in his role until the new CEO assumes these duties."
An 'insider-outsider' option would be Jeff Raikes, who runs ex-CEO Bill Gates' philanthropic foundation.
The announcement
Wall Street welcomed the news, as stock soared 9 percent on the news the company would get some fresh leadership.
Windows, the company's flagship operating system, is currently safeguarded and only locked-into Windows-run tablets, which aren't selling in comparison to Apple, and Android products.
Under Ballmer, Microsoft was forced to cut the price of its Surface RT tablet by nearly 30 percent, as the device failed to gain market share from tablet veterans such as Apple and Samsung.
Profits have missed analysts' forecasts, as demand for Windows-operated PCs drops, and the tablet market dominates sales.