Metalloinvest stake reportedly on the block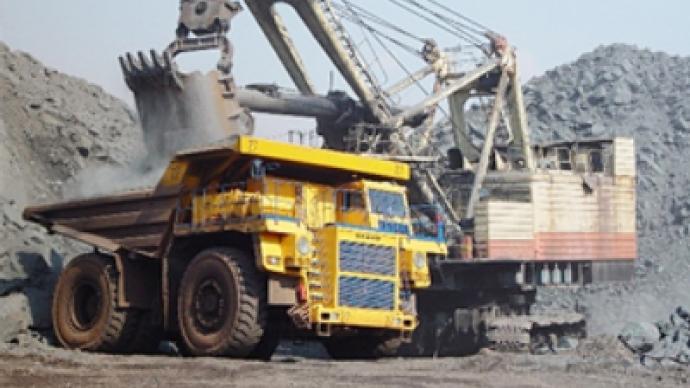 Press reports suggesting that a key Metalloinvest shareholder is looking to sell a 20% stake in the company have market watchers looking to existing shareholders or international investors as the likely buyer.
Core Metalloinvest shareholder Vasily Anisimov is reportedly considering the sale of his 20% stake in the company, and has confirmed he has discussed the possibility with other major shareholders.
"The assets have to be all the time in circulation. I haven't come up with the final decision but I am always looking for new investment opportunities. The intentions were negotiated with the partners – Metalloinvest shareholders. Our partnership is based on absolute trustiness and understanding which gives us a full self-control of assets"
Apart from his stake in Metalloinvest Anisimov has interests in Coalco International and the alcohol distillery business, and he says he has enough tohandle and wants to spend more time with his family.
UniCredit Securities metals analyst, Marat Gabitov, says that reports of Anisimov looking to sell his stake in the iron ore producer are not surprising and the possible sale of his stake may attract major shareholder Alisher Usmanov ahead of a planned IPO.
"Anisimov owns and takes part in different businesses, and if he decides to offer his stake for sale Mr. Usmanov may have a bid on it to secure his major position in the company after a projected IPO offer in 2011 with an additional 20% stake."
Metalloinvest is expected to offer 20%-30% of its shares in an IPO in early 2011. Deutsche Bank, Merrill Lynch, Credit Suisse and VTB Capital have been named as potential organizers for the offering. Some experts believe that Metalloinvest could be valued as high as $30 billion when it joins the London Stock Exchange in 2011.
Anisimov said that the stake will be sold on profit for the maximum price per share. In that case, Metalloinvest shareholders Usmanov and Andrey Skotch may hold off from buying the stake before the IPO offer. Experts believe that other potential investors could include international companies and Russian diversified companies involved in metallurgy.
Recent press reports have proposed that Metalloinvest wants to secure Mitsui as a cornerstone investor so as to provide a benchmark for the flotation. Any deal would be expected to give Mitsui agent rights to sell Metalloinvest's products, such as iron ore and steel, into Asia.
Long standing reports of an interest in linking Norilsk Nickel with Metalloinvest are unlikely to gain traction according to Gabitov, who notes that buying a minority stake in Metalloinvest wouldn't appeal to all Norilsk shareholders.
"I don't think Norilsk Nickel will think over purchasing minority shares of Metalloinvest, moreover, Norilsk shareholder Rusal will not support this deal either."
You can share this story on social media: