United Confectionary defies the gloom as Russians take to caramel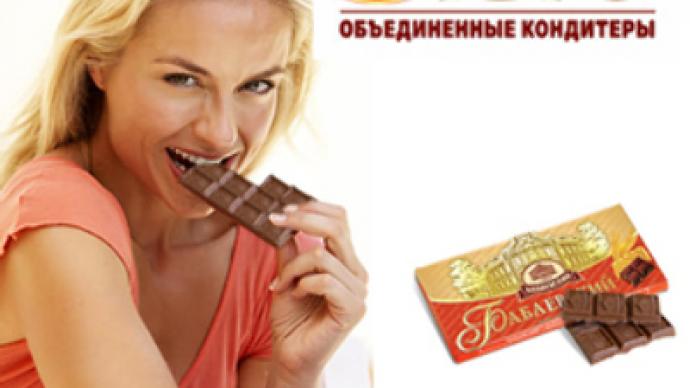 Russia's economic downturn isn't hitting United Confectionary. Its looking to boost revenues by 45% this year to 45 Billion Roubles.
Board Chairman Sergei Nosenko says the company isn't just looking to boost production to 410 thousand tonnes of succulent sweets, up from 310 thousand tonnes last year, it is also looking to buy a second sugar plant.
United Confectionary says its revenues are holding firm in the face of the economic slump, setting it apart from almost every other company in corporate Russia. The company is noticing that tastes are changing to less expensive sweets with nearly forgotten favourites coming back into flavour. Nosenko says "Caramel, which seemed to have been forgotten, has now shot up to 15% of sales,"
The company, which includes well known Russian confectionary brands, Rot Font, Babaevsky, and Krasny Oktyabr (Red October) says it is forecasting revenues of 45 Billion Roubles, up 45% on 2008, for this year.
You can share this story on social media: