Current oil prices optimal for consumers and producers, Russia not interested in them rising - Medvedev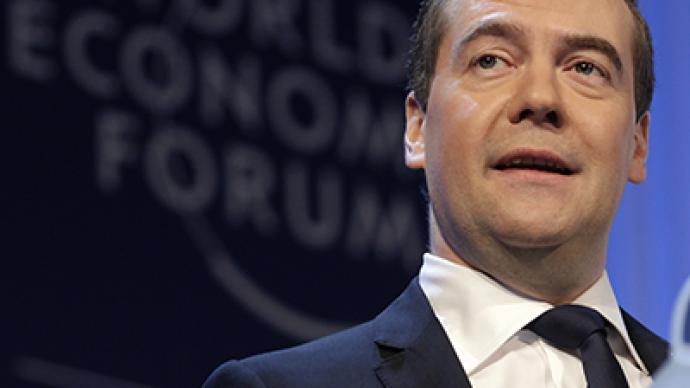 Russia is not interested in high oil prices, nor is it in them going down, PM Medvedev said at the World Economic Forum in Davos. "The current level of oil prices is more or less perfect for both manufacturers and consumers," Medvedev said.
The worsening outlook for the global commodity market is one of the key issues for Russia, as the country's economy is still dependent on oil exports, Russian Prime Minister Dmitry Medvedev said at the 2013 World Economic Forum in Davos. The European crisis, the US debt and China's structural risks are concerning issues for Russia, which will undoubtedly be discussed by the G20 throughout the year, he added.But Russia will not collapse because of the ebbing flow of petro-dollars; and the dependence of the Russian economy on raw material exports is too exaggerated, Medvedev said.
You can share this story on social media: