Mechel posts 9M 2008 Net Income of $1.637 Billion
Published time: 18 Dec, 2008 14:35
Edited time: 18 Dec, 2008 17:35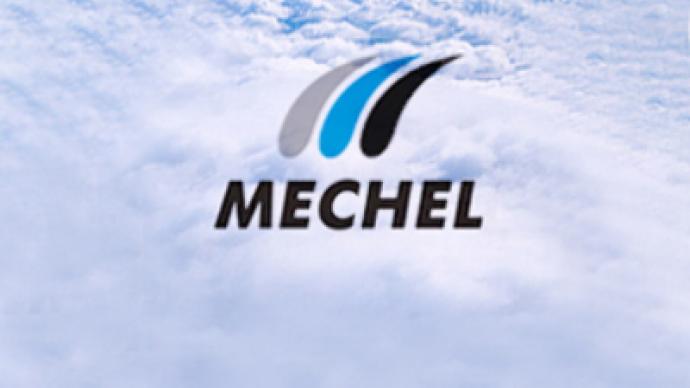 Russian integrated miner and steelmaker, Mechel, has reported a 9M 2008 Net Income of $1.637 Billion under U.S. GAAP.
The bottom line result was up 131% on the $706 million posted over the same period 2007, with EBITDA rising 137% to $2.864 Billion, on the back of Revenues of $8.580 Billion, up 84%.
Released at the same time were Mechel's 1H 2008 results. They showed a Net Income for the first six months of 2008 of $1.101 Billion, up 125% on 1H 2007, with EBITDA of $1.879 Billion, up 131%, on the back of Revenues of $5.349 Billion, up 79% year on year.
The company attributed the 1H 2008 results to increased production and strong prices across Mechel's product range, as well as Mechel's improved production efficiency and strengthened position in new markets. Mechel CEO, Igor Zyuzin, noted that the company is looking to exploit what it sees as opportunities coming from the Governments infrastructure investment programme, in the face of a major slowdown in its key markets.
"In the near term, while we see steady demand for some of our products, the global economic slowdown has placed pressure on pricing and demand for many of our products, and we have been taking the actions necessary to adapt the business for the challenges associated with this environment. While our performance in the near term will obviously be impacted by the challenges being faced in the global marketplace, we feel well positioned for when the world economy begins to recover. Looking beyond the current global economic crisis, we believe the markets for coking coal and steel are very promising over the longer term, and, more immediately, expect to see opportunities associated with the implementation of large scale infrastructure projects that remain a priority of the Russian government."
Sistema posts 3Q 2008 Net Profit of $99.9 million
Wimm-Bill-Dann posts 3Q 2008 Net Income of $31 million