Mechel posts 3Q 2009 Net Income of $131.5 million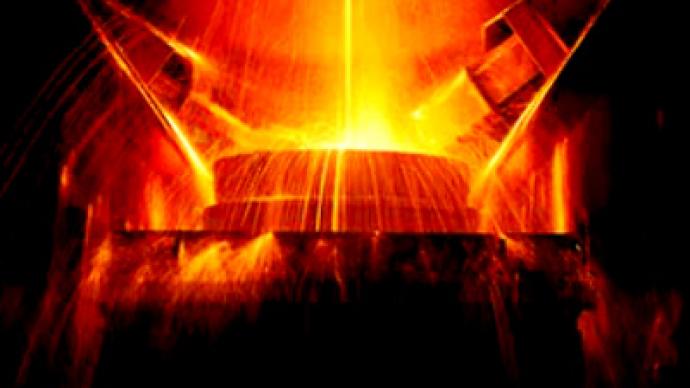 Russian steelmaker and miner, Mechel, has posted a 3Q 2009 Net Income of $131.5 million under U.S. GAAP.
The Net result is well down from the $536 million Net income posted for 3Q 2008, with 3Q EBITDA falling to $419.9 million, from $984 million in 2008, as 3Q Revenues fell to $1.574 billion from $3.231 billion in 2008. The company noted that Net Income was down 40% quarter on quarter, with EBITDA up 13% quarter on quarter and Revenues up 22% quarter on quarter.
The 3Q results made for a 9M Net Loss of $339.7 million, compared to a 9M 2008 Net Income of $1.673 billion, with 9M EBITDA down 89% year on year to $315.6 million, as 9M Revenues fell 53% year on year to $4.034 billion.
The company attributed the results to the rebound in steel production to pre crisis levels and rising demand in exports markets in Asia, Europe and the middle east, with a rebound in coking coal demand in Asia. Mechel CEO, Igor Zyuzin, noted the company was well position to capitalize on a rebound in global demand.
"The third quarter showed increase of Mechel's financial and operational results that was a logical outcome of hard-working that the company started from the beginning of the global crisis. Due to realized measures and continuing program of production growth and optimization, widening of distribution areas, restructuring of debt portfolio and financial flows, today the company is able to use the world economics' stabilization to continue increasing its shareholder value and to create background for the further rise."
Zyuzin added that the return to profitability during 3Q put Mechel in a position to put the worst of the economic downturn behind it.
"Third quarter of 2009 appeared to be a good evidence of the fact that Mechel had successfully overcome the most difficult period of the world financial crisis and proved that our decisions were correct and we were able to change and adopt in a very difficult situation. We have stabilized our cash flows, restructured major part of our debt with international syndicate of banks, and moreover in the beginning of the fourth quarter we also restructured VTB loan, we totally recovered our steel production and most of it in mining. Hard work in the beginning of the year helped us to end third quarter with positive operational income and net income and significant EBITDA margin."
You can share this story on social media: