Mechel Mining will go public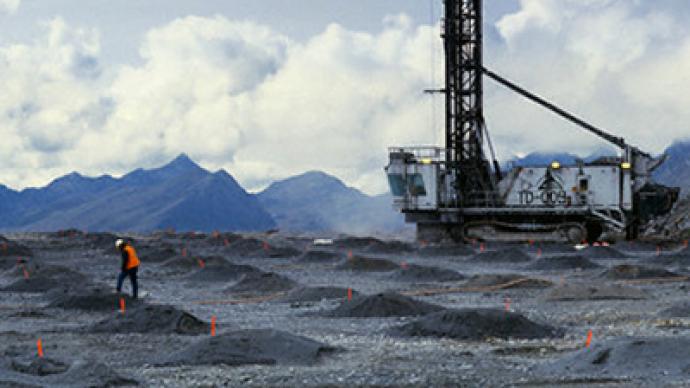 Mechel has announced about the long-awaited IPO of Mechel Mining, which is expected to raise up to $4 billion, and finance planned M&A activities.
Mechel says it will offer 3.64 billion ordinary shares, with the nominal value of 7.37 roubles each, without nominating an exchange.
"Issuing additional shares will enable the company to create an opportunity for raising capital in the future and financing merger and acquisition transactions. The issue is part of the company's overall development plan."
Sergey Donskoy, Mikhail Stiskin, Irina Lapshina, Zaurbek Zhunisov andStanislav Ermakov from Troika Dialog believe the Mechel Mining could lure potential investors away from the parent company.
"The placement should create another liquid instrument with free float comparable with that of the parent company (as of today, the value of Mechel common stock in circulation is $3.4 bln). In our view, the new vehicle will inevitably steal a considerable amount of investor interest from Mechel, possibly resulting in the de-rating of the latter."
But they also note that the size of the placement leads to questions about the intention of any IPO, forecasting that it could raise up to $4 billion.
"The planned equity issue amounts to a 25% increase in share capital. By our estimates, the pre-money market cap of Mechel Mining could be in the range of $18-19 bln, so an equity placement of that size could fetch around $3.3-4.0 bln, assuming a 15-30% valuation discount at placement."
They say that with Mechel already having significant borrowing capacity and sufficient free cash flow to fund capital expenditure the IPO plans lend themselves to the view that a target has been identified and that and that the size of the raising potentially reflects that specific need identified by the company to conclude a deal.
"We note that the company's free cash flow is strong enough to finance the development capex, so the management obviously must have another purpose for the money. In fact, the funds raised from the share issue should be enough to finance a large-scale acquisition, especially bearing in mind Mechel Mining's significant borrowing capacity. By our estimates, the company's 2011 EBITDA will hit $2.4 bln, while its net debt stands at only around $1.5 bln. In our view, Mechel Mining is unlikely to sit on a cash pile scanning for opportunities. Rather, the company must have already identified some target or targets, and is now raising cash for a specific purpose."