Market Buzz: Earnings reports to drive indices
Published time: 26 Jul, 2012 05:38
Edited time: 26 Jul, 2012 09:38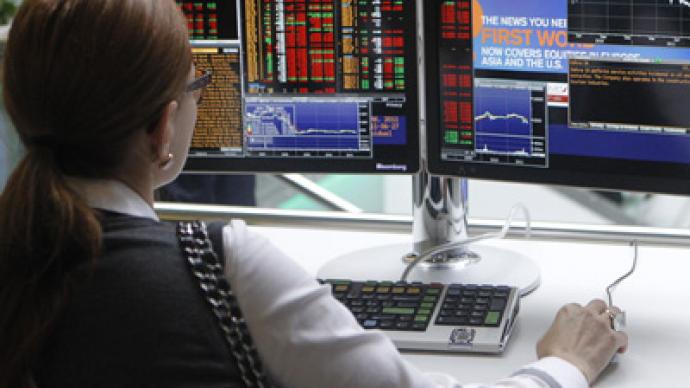 Russian trading will be largely driven by financial results of local and foreign companies and uncertain background at the European floors.
­Amazon.com, Facebook Inc, Starbucks, Statoil, Volkswagen AG and TNK-BP are expected to publish their financial results for 1H 2012 later Wednesday.
Russian markets slightly gained Wednesday as investors were cheered by the ECB comments. The MICEX added 0.14% and the RTS put on 0.3%, while banking shares were among best performers.
European stock markets closed mixed after a choppy session Wednesday during which ECB member Ewald Nowotny said there are arguments in favor of giving the EU's rescue fund a banking license, allowing it to borrow money from the ECB.  The Stoxx Europe 600 shed 0.1%. The comments eased pressure on Spain's borrowing costs and the Spain's IBEX 35 added 0.8%.

US stocks closed mostly lower Wednesday amid lower than expected earnings of Apple Inc. and weaker new house sales. The Dow Jones rose 0.5%, the S&P 500 nearly half a per cent, while the Nasdaq declined 0.3%.
A mixed bag of local and foreign earnings reports pushed up most Asian stock markets Thursday. Canon Inc. plunged 9.2% as it cut its outlook for the fiscal year, while Olympus surged 9.2% after reports of a merger with Terumo. Australia's S&P/ASX 200 dipped 0.4%, while South Korea's Kospi and Japan's Nikkei both put on 0.3%. Hong Kong's Hang Seng added 0.1% and China's Shanghai Composite gained 0.2%.