Market Buzz: Investors yearn for positive news
Published time: 25 Jul, 2012 05:37
Edited time: 25 Jul, 2012 09:37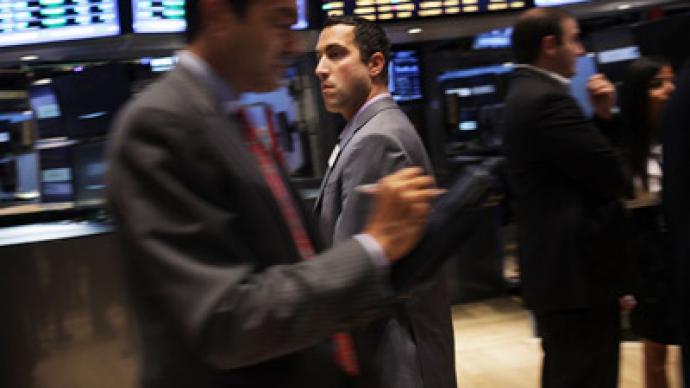 Russian markets are likely to open lower Wednesday amid lack of positive drivers on global floors, while investors watch closely statistics from the eurozone.
Russian stocks closed slightly lower Tuesday as investors were reluctant to buy amid global uncertainty. The MICEX declined 0.5% and the RTS shed 0.6%.
US stocks sank Tuesday, following reports that EU officials believe Greece is still unable to pay off its debt and will have to restructure some 200 billion euro. The Dow Jones ended down 0.8%, the S&P 500 and the Nasdaq both fell 0.9%.

European stocks finished in red territory on Tuesday, after Moody's decided to cut its outlook on Germany, the largest economy in Europe, as well as on the Netherlands and Luxemburg. The Stoxx Europe 600 dropped 0.5%. The German DAX 30 declined 0.5% and France's CAC 40 lost 0.9%. Spanish stocks were under pressure amid worries that more of the country's regions will seek aid from the state.
Asian markets declined Wednesday amid perennial Greek debt concerns, while tech stocks felt the pinch after disappointing results from Apple Inc. Japan's Nikkei lost 1% and South Korea's Kospi dropped 0.7%, while Australia's S&P/ASX 200 shed 0.4%. In China, Hong Kong's Hang Seng slipped 0.3% and Shanghai Composite added 0.1%.