Market Buzz: Waiting for positive drivers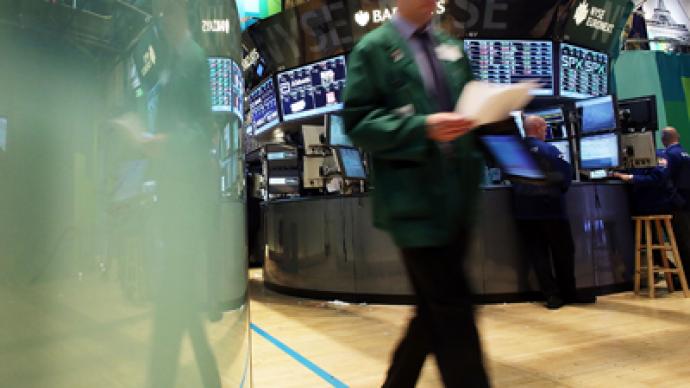 Russian stocks are likely to open higher on Thursday as investors digest Chinese consumer price data and watch the jobless report from the US.
Russian indices traded flat Wednesday amid a lack of drivers at home and abroad. The MICEX and the RTS both shed less than 0.1%.
European markets ended a choppy session with a tiny rise Wednesday, as investors brushed off eurozone debt concerns. France's central bank said the country would slip into recession as GDP will fall 0.1% in the third quarter. The Bank of England has cut its forecasts for growth and inflation in the UK. The Stoxx Europe 600 closed 0.2% higher, while the French CAC 40 fell 0.4% and Britain's FTSE was up0.1%.
US stocks gained slightly Wednesday, with the Dow Jones and the S&P 500 both climbing less than 0.1%, while the Nasdaq fell 0.15%. McDonald's Corp reported flat same-store sales in July, signaling weaker demand. Meanwhile Macy's Inc. shares gained amid better-than-expected income report.
Asian shares traded higher Thursday, as weaker Chinese consumer price data renewed hopes for more monetary easing to support China's economy. The data showed consumer prices increased 1.8% from the year-ago period, but slowed from the 2.2% jump in June. South Korea's Kospi rose 1.9%, while Hong Kong's Hang Seng was up 0.9%. Japan's Nikkei climbed 1%, and Australia's S&P/ASX 200 rose 0.3%. The Shanghai Composite itched 0.3% wining back early losses.