Market Buzz: EU summit brings hope to investors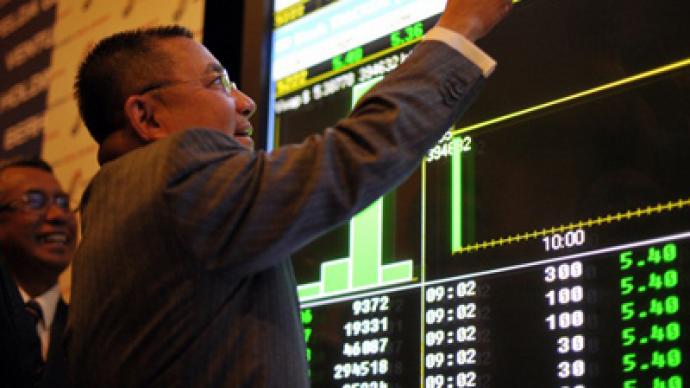 Russian stocks are likely to open higher on Friday amid news that EU leaders unexpectedly agreed on measures to battle the crisis and provide growth in the region.
A single supervisory mechanism for Europe's banking system and a 120 billion euro package to support economic growth in the region was proposed by EU leaders at an ongoing summit in Brussels.  Russian trades closed in the red Thursday with the MICEX down 1.68% and the RTS declining 1.98% amid global uncertainty about the results of the EU summit.U.S. stocks closed slightly lower Thursday after the announcements from Brussels encouraged investors at a late session. The Dow Jones and the S&P 500 both fell 0.2%. The Nasdaq Composite shed 0.9%.European markets, weighed down by the banking sector, closed lower on Thursday amid growing concerns over an inquiry into alleged bank rate manipulation. Barclays saw its shares sink 15.5% after being fined $452 million over the matter. The Stoxx Europe 600 dropped 0.5%, while the German DAX 30 fell 1.27% after unemployment data failed to meet expectations. However, Spain's IBEX 35 rose 0.8% on the heels of a government approved budget for 2012.Most Asian stocks climbed higher, following news that European leaders had surprisingly agreed on various measures to curb the eurozone crisis. Japan's Nikkei Stock Average was up 1.4% and South Korea's Kospi advanced 1.28%. In China Shanghai Composite Index gained 0.7% and Hong Kong's Hang Seng jumped 1.9%. Australia's S&P/ASX 200 rose 1.4%.