Market Buzz: Investors keep eye on EU summit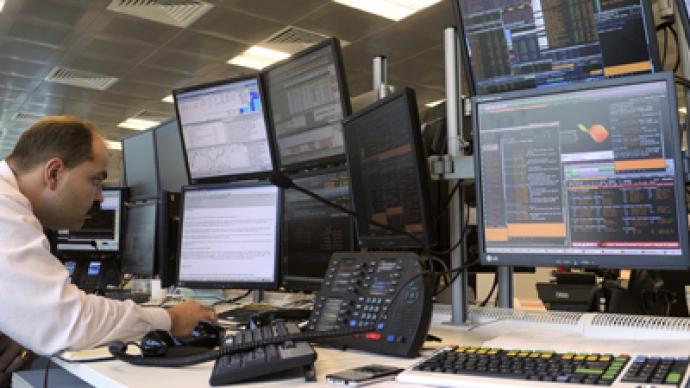 Russian stocks are likely to open slightly higher on Monday as investors eagerly await announcements from the upcoming EU summit.
U.S. stocks closed in the black Friday as the European Central Bank said it would take further steps to ease loan collateral for banks. The Dow Jones rose 0.5%, while the S&P 500 added 0.72% and the Nasdaq Composite was 1.17% up.European markets closed lower on Friday, with the Stoxx Europe 600 down 0.7%. The French CAC 40 index dropped 0.8% having been weighed down by energy shares, while Germany's DAX 30 lost 1.3%. However, the Spanish IBEX 35 closed 1.5% higher after auditors reported a less dramatic than expected result from Spanish banks. They said the banks may need 62 billion euros to fix its finances, well less than the previously expected 100 billion euro lifeline.Russian shares closed lower on Friday after a choppy session, erasing some morning losses. The MICEX shed 1.2% and the RTS declined 1.9%.Asian stock markets were mixed on Monday as investors are reluctant to make significant moves ahead of a key European summit later this week. Hong Kong's Hang Seng Index rose 0.34%, while the Shanghai Composite opened 0.5% after a public holiday 0.5%. Japan's Nikkei Stock Average declined 0.3% after choppy trading. Meanwhile Australia's S&P/ASX 200 lost 1% and South Korea's Kospi dropped 1.3%.