Market Buzz: Indices go zigzag
Published time: 16 May, 2012 05:53
Edited time: 16 May, 2012 09:53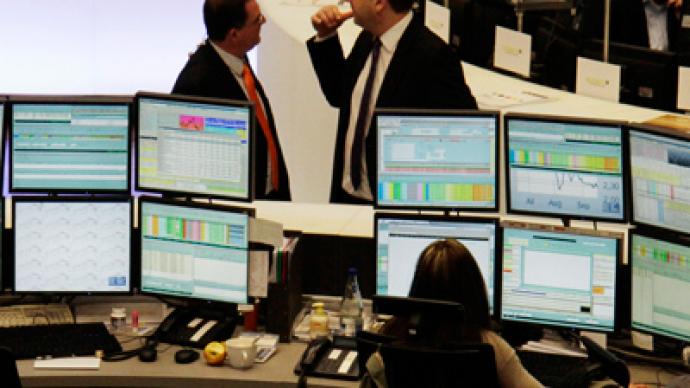 Russian markets could prove sensitive to the high volatility on global floors, particularly in Europe, with investors refraining from opening new positions.
Russian stocks rose slightly at the end of Tuesday's session as positive news on the eurozone's GDP growth and rising oil prices contributed to the buying. Though this news was not enough to push indices forward to any real extent, as the MICEX ended up 0.5% and the RTS was down 0.1%.
European stocks closed in the red on Tuesday after a choppy session amid news on upcoming elections in Greece and data showing that Germany's GDP grew in the first quarter.
The pan-European Stoxx 600 dropped 0.7% after the statement from Greek President Karolos Papoulias also said talks had failed to form coalition. The Greek ASE Composite slumped 3.6% while the German DAX 30 fell 0.8% and France's CAC 40 lost 0.6%.
US stocks dipped Tuesday, burdened by worries on Greece's uncertainty. The Dow shed 0.5%, the S&P 500 fell 0.6% below technical support. The Nasdaq Composite tiny 0.3%.
Asia's stock markets fell sharply Wednesday after news that Greece's political deadlock resulted in new elections announced.

Hong Kong's Hang Seng was among the region's worst performers Wednesday, tumbling 2.66%. Australia's S&P/ASX 200 saw a 2.27% drop with mining companies trading low. South Korea's Kospi fell 2.24%, Japan's Nikkei Stock Average dropped 1.39%, and the Shanghai Composite shed 0.5%.