Market Buzz: Cautious steps forward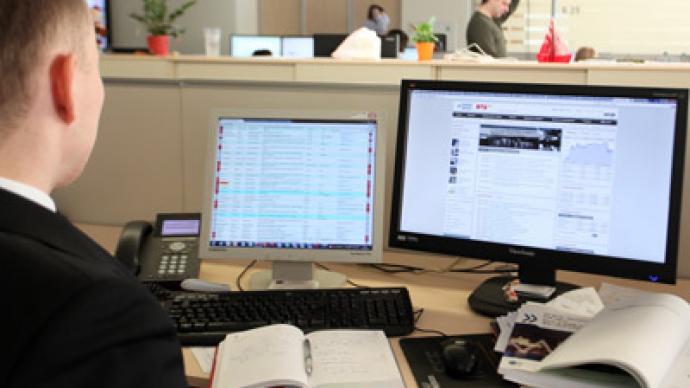 Russian markets are expected to continue moderate growth on Thursday supported by positive sentiment on the major floors.
Russian stocks closed in the black on Wednesday, winning back losses after a choppy session. The MICEX grew 0.51% and the RTS added 0.54%. Resources shares were among the gainers with Lukoil adding 1.63%, Novatek gained 1.28% and Surgutneftegaz climbed 1.94%.U.S.stocks rallied on Wednesday after Spanish and Italian bond yields fell and aluminum maker Alcoa Inc. reported a surprising profit pushing its shares 6.22%. The Dow Jones rose 0.7%, while the S&P 500 and the Nasdaq Composite both advanced 0.8%.Also the Fed reported a "modest to moderate" growth of the US economy in its latest publication of the Beige Book.Most European stocks closed in the black on Wednesday partly recovering from steep losses the day before after Spanish and Italian bond yields dropped. The surging EU banking sector also contributed to the positive sentiment. The Stoxx Europe 600 rose 0.7%, while Spain's IBEX 35 jumped 1.9% and Italian FTSE MIB rallied 1.6% .Most Asian markets slightly grew on Thursday, but South Korea's Kospi fell 1% to a two month low as investors tried to fight back after a one-day break for parliamentary elections. Australia's S&P/ASX 200 rose 0.5%, supported by resource shares and the Shanghai Composite added 0.4%. While Hong Kong's Hang Seng and Japan's Nikkei Stock Average both grew 0.2%.
You can share this story on social media: