Market Buzz: Investors cautious about Italy
Published time: 11 Dec, 2012 05:14
Edited time: 11 Dec, 2012 09:14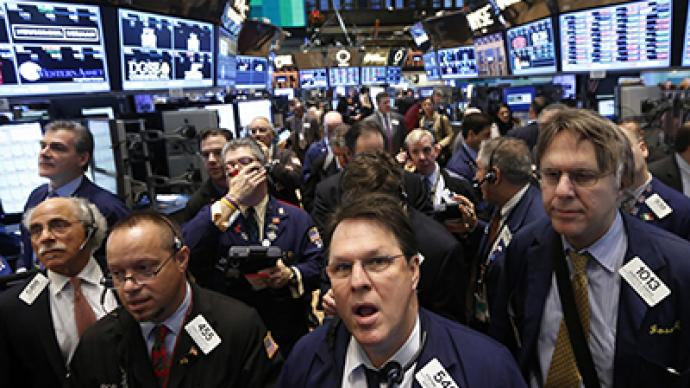 Russian equities are likely to open slightly higher Tuesday amid renewed hopes the US will avert the fiscal cliff of spending cuts and tax hikes, though uncertainty on Italy is likely to cap gains.
­Russian markets closed in the black Monday amid improved data from China and high oil prices. The MICEX added 0.4% and the RTS gained 0.1%.
European equities traded mixed Monday with banking shares among those declining following Italian PM Mario Monti's announcement over weekend he would resign after next year's budget is approved. Italy's FTSE MIB dropped 2.2% and 10-year government bonds jumped 28 basis points to 4.81%. The French CAC 40 gained 0.2% supported by Total oil group, while Germany's DAX 30 also inched upwards by 0.2%.
US stocks climbed Monday after President Barack Obama and House Speaker John Boehner met at the White House to discuss ways of averting the fiscal cliff slated for January. The Dow Jones climbed 0.1%, the S&P 500 added less than 0.1% and the Nasdaq Composite gained 0.3%.
Asia stock markets rose slightly Tuesday supported by gains on the US floors and a stronger performance from tech and resources equities. South Korea's Kospi rose 0.1%, Australia's S&P/ASX 200 advanced 0.4%, though Japan's Nikkei lost 0.25%. In China, Hong Kong's Hang Seng added 0.2%, but the Shanghai Composite shed 0.4%, erasing Monday's gains.