Market Buzz: European Central Bank steals show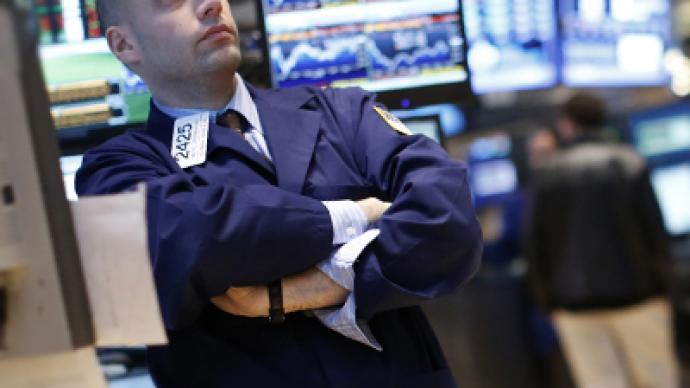 Russian stocks are likely to open higher Thursday amid strong corporate reports from the US, while investors watch closely the address of the ECB chief Mario Draghi later that day.
Russian markets traded mixed Wednesday as investors returned from week-long holidays. The MICEX added 0.1% and the RTS shed 0.5%.European stock markets advanced Wednesday, gaining after an optimistic forecast and improved revenue from aluminum producer Alcoa outweighed weak German factory data. The Stoxx Europe 600 gained 0.7%. Germany's The DAX 30 gained 0.3% erasing early losses. The French CAC 40 also moved 0.3% higher.US stocks closed at the positive territory on Wednesday as Alcoa reported better-than-expected revenue and an upbeat forecast for the year, citing expectations of increased global demand. The Dow Jones rose 0.5%, the S&P 500 gained 0.3% and the Nasdaq Composite added 0.5%.Asian shares moved higher Thursday after China's December exports data bet analysts' expectations. Japan's Nikkei Stock gained 0.9% supported by weaker yen. Hong Kong's Hang Seng both rose 0.9%. The Shanghai Composite added 0.5%, South Korea's Kospi advanced 0.6%, and Australia's S&P/ASX 200 gained 0.3%.
You can share this story on social media: