Market Buzz: US budget cuts concerns set negative tone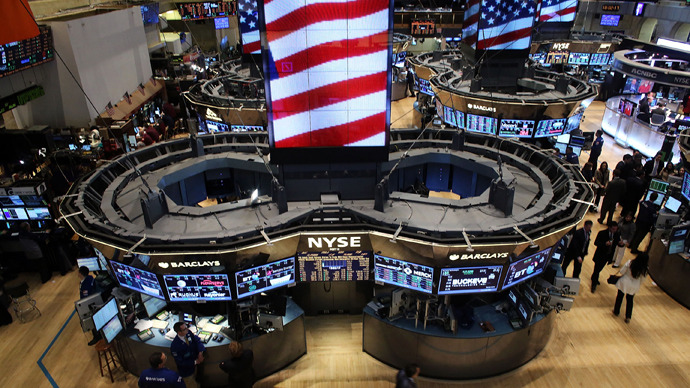 Russian markets are likely to follow the lead of Asian and American floors and start Monday in negative territory, as investors show concern with budget issues in the US.
On Monday, Russian stocks showed moderate growth. The MICEX added 0.47% and the RTS grew 0.90%. European indices also closed in positive territory, with the British FSTE100 going up 0.31%, the German DAX rising 1.45% and French CAC40 adding 0.41%.

However, US investors did not show the same optimism: The DJIA closed down 1.55%, the S&P 500 fell 1.83% and the NASDAQ lost 1.44%.

"After weak growth on Monday Russian stocks are likely to be in negative moods," Investcafe analyst Yulia Voitovich said. "Investors are worried about budget issues in the United States, which moved US indices into negative territory. What is happening on Asian trading floors does not give much optimism, either. Russian markets are likely to follow the lead and start their day with downward motion."
In the US, the government has less than a week before it will be forced to begin making drastic cuts in domestic and defense spending. The White House released a state-by-state breakdown of the planned $85-billion reduction in government services. The sharp decline in public spending is likely to threaten the fragile economic recovery, with the non-partisan Congressional Budget Office estimating that the sequester will cut 0.6% of growth in 2013.
Macroeconomic data from the US is also expected on Tuesday. On Monday, CaseShiller published its housing index and FHFA home price index, which is expected to grow 0.6% month to month. Tuesday's statistics are also expected to include data on new home sales in January, the February consumer confidence index from Conference Board, and the Richmond Fed composite index. 
Asian stocks are trading mostly in the red, with the HangSeng declining by 0.56%, the Nikkei losing 1.37% and the Shanghai Composite showing moderate growth of 0.27%. Crude oil prices are continuing their downward trend, with Brent slumping by 0.63% and Light going down by 0.71%.

You can share this story on social media: