Market Buzz: Russian floors still hoping for growth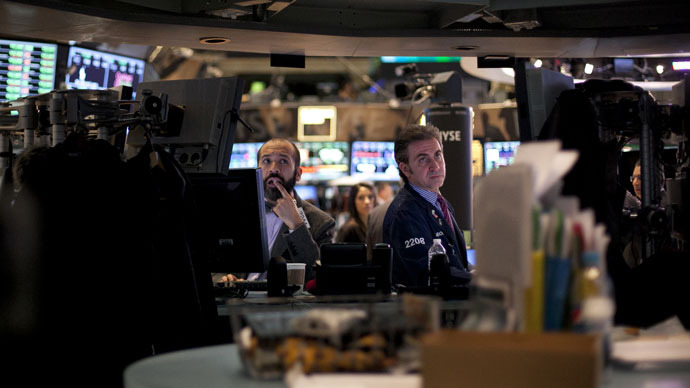 A positive international outlook will likely drive Russian markets upwards at the start of Friday's trading session.
Thursday trading closed in the black, though for most of the day Russian floors demonstrated weak dynamics. The MICEX rose 0.17% to 1498.97, while the RTS climbed 0.3% to 1535.7. 

Russian stocks were buoyed by a rise in oil prices: Brent has added 0.40% to $109.40 per barrel, while WTI grew to $93.03 per barrel. The continuing growth in oil prices is expected to strengthen the Russian ruble and positively affect Russian stocks.

European stocks will likely see little action on Friday, Investcafe analysts predicted. Investors are expecting an update on eurozone inflation for February. Markets are also expecting 0.4% growth in consumer prices, compared to a 1% decrease the month earlier. Should the negative news continue, European stocks could see losses, but will otherwise likely continue to see slight growth.

US floors are also expecting key data on Friday: The US CPI for February, Empire Manufacturing for March, net long TIC flows for January, Industrial production for February and the University of Michigan's consumer confidence for March are expected during the North American session.

Asian floors are trading in the black Friday on yesterday's data from the US labor market – the North American market is a key factor for many Asian companies. Japanese floors have seen gains after the upper house approved new central bank governor Haruhiko Kuroda, as well as nominees for two deputy governor posts. Optimism in the Asia-Pacific region will likely support Russian markets as well.

Some corporate news is expected in Russian on Friday: Gazprom will hold a board of directors meeting to consider the approval of purchasing of Rosneftegas and its 72 gas-distributing organizations. Yakutskenergo and Mechel will also hold board meetings. And by the end of trading at the London Stock Exchange, GDR Fosagro and Poluys Gold International will be included in the FTSE Global.

You can share this story on social media: