Market Buzz: Nikkei soaring and euro stocks mixed
Published time: 5 Jul, 2013 07:04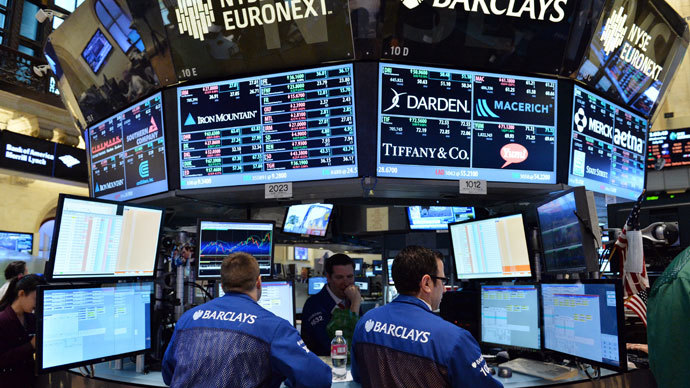 As Russian deflation continues to ease, the Central Bank chairman will hold her first meeting on interest rates, and to decide if Russia will follow the Eurozone or the US in its quantitative easing and stimulus plans.
Crude dropped 0.20 percent, trading at 101.04. WTI surpassed 105 but is down 0.07 percent at 105.47.

Trading floors in Moscow are warming up as the Micex is trading up 0.33 percent at 1,353.69 and the RTS is set to hit a week high, currently at 1,284.34.
Stocks in Europe are mixed on the Central Bank's decision to keep interest rates at a record low. London's FTSE 100 index is up 0.52 percent, France's CAC 40 is up 0.03 percent, and Germany's DAX index is up 0.19 percent. The Euro STOXX is down 0.11 percent.

The European Central Bank announced it will keep interest at a record low of 0.5 percent and will "remain accommodative as long as needed."

The Swiss National Bank will release foreign currency reserve data on Friday, as well as a consumer data report. Germany will produce official factor order data.

The US bank holiday didn't stop the S&P 500 from gains, hitting a 1625.1 high, up almost 1 percent.

Asian markets are trading high following the euro interest rate news while the Nikkei is soaring and may hit a 2 percent gain, currently up 1.72 percent at 14,259.

Australia's S&P index has added 0.8 percent and stands to finish with weekly gains. The New Zealand Exchange 50 index advanced 0.68 percent and South Korea's Kospi is up 0.13 percent.