Market buzz: In better mood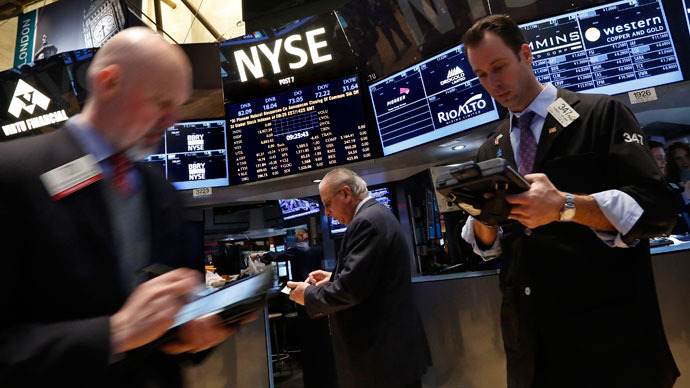 Russian markets are expected to rise on Monday, after world indices' positive trading on Friday showed a change to last week's negative trend.
After turmoil on Wednesday and Thursday when the world's stocks fell sharply on the news from the US Fed, Russian markets finished Friday on positive territory – the MICEX grew 0.19% and the RTS added 0.15%. European stocks also rose with British FTSE100 putting on 0.7%, German DAX adding 1.03% and French CAC 40 growing 2.25%.

"I suppose that positive Friday results at European and American markets, and also optimistic moods at the Asian stocks, let us expect that Russian markets will trade in green today," market analyst Yulia Voitivich from Investcafe says.

American stocks showed confident growth on Friday, as DJIA went up 0.86%, S&P 500 grew 0.88%, and NASDAQ added 0.97%. This week approximately 40 members of the S&P 500 will report their earnings, as Q-4 earnings season comes to a close. Revised Q-4 GDP and the February Chicago PMI will be released Thursday.

On Monday investors at the world's trading platforms don't expect major macroeconomic news. The only statistics that can influence their moods is January data on mortgage approvals to be published in UK. It is expected that the number of contracts will be over 34,000. In general, world's stocks are likely to follow the general news background.

Meanwhile, Asian floors are trading in positive territory. Index Shanghai Composite is trading up 0.53%, Hang Seng growing 0.21%, and Nikkei 1.95%.

World crude prices are correcting after the last weeks maximum levels: Brent is dipping 0.15%, and Light losing 0.08%.

You can share this story on social media: