Market Buzz: Numbers game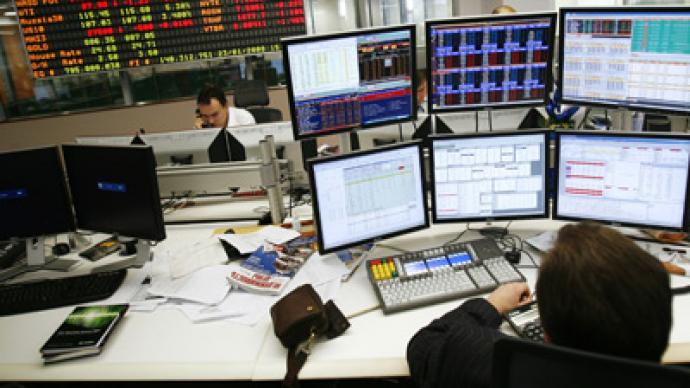 Thursday trading is expected to be intense: Russian stocks likely to grow amid positive signs from Asia and the rising price of crude, while later in the day statistics will run the show.
On Wednesday, Russian indices were in a bullish mood amid a positive economic background and growing oil prices. Europe's January manufacturing statistics were published during the day, reporting an increase of 0.7%, significantly higher than market players had expected. As a result, Russian indices ended the day in positive territory, with the MICEX adding 1.7% up to 1,537.90 and the RTS growing 1.9% to 1,612.70. Thursday will also see the release of some important news: The eurozone's GDP for Q4 2012 and the entire last year are going to be published, as well as the GDPs of most individual eurozone countries. It is expected that in October through December of 2012, the economies of eurozone countries shrank 0.4% – up from a 0.1% contraction in the previous quarter – losing 0.7% over the year. Greek unemployment data for November is also expected, though it likely won't bring any good news.US stocks finished an uninspired day of trading Wednesday amid slowing retail sales and slightly upbeat earnings reports, resulting in the Dow Jones declining 0.3%, the S&P 500 rising 0.1% and the Nasdaq growing 0.3%. On Thursday, US stocks will react sharply to the forthcoming employment data. Initial unemployment claims are likely to continue their downward trend and decline 6,000 to 360,000, with official statistics to be published later in the day. Fresh data on natural gas reserves is also expected on Thursday. Asian stocks traded in the black amid new Japanese GDP data, which decreased 0.4% in Q4 2012 compared to 3.8% in Q3. Despite expectations that the GDP figures would improve, the reaction was generally positive, and growth was also given a potential boost by decisions by the Bank of Japan on key interest rates. Oil prices continued to climb upwards after Wednesday's data on US oil reserves, which saw significantly lower than expected growth. Brent closed at $118, and will likely grow on Thursday, supporting Russian stocks.
You can share this story on social media: