Gain in translation: Russian internet companies buy into Ukranian market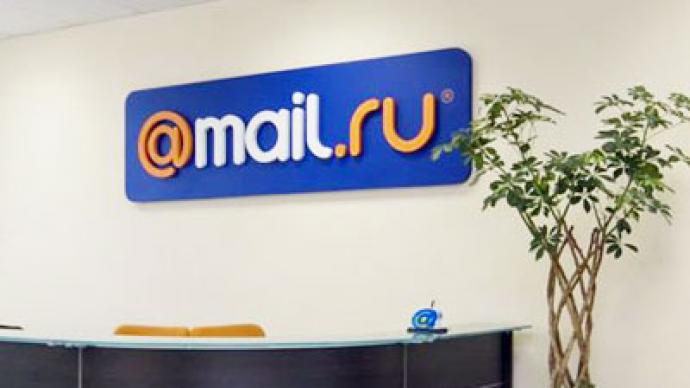 One of Russia's biggest internet companies Mail.ru is making a play for new markets in CIS countries.The group is in talks with Internet Invest Group (IIG) to expand into Ukraine by buying the mail.ua domain name.
According to IKS-Consulting, there's a 26% broadband penetration in Ukraine, with growth forecast at between 50-70%.  According to the Kommersant daily, Mail.ru says CIS markets are of high interest for the company. Mail.ru rival -Yandex was the first Russian internet service to start operations in Ukraine. It launched its local domain name in 2005. Ochir Mandzhikov of Yandex says the Ukranian interface has become very familiar to users there.Mail.ru Group has provided its services to Ukrainian internet users for two years , though all in Russian. It is one of the most popular internet portals in Ukraine. According to Gemius Research, Mail.ru users increased 33.4% year on year reaching 7.26 million in September 2011. To compare, the audience of Yandex.ua has grown to 7.1 million users in the same period.  The Ukrainian version of mail.ru will provide all the group's bespoke services in the Ukrainian language. Mail.ru social web projects such as Odnoklassniki, ICQ (messenger), Mail.ru Agent are already available for Ukrainian web users. Above all Mail.ru partially owns Facebook and Groupon and has successfully adapted their services to the Ukrainian market.Alexander Olshansky, President of Internet Invest Group, says the mail.ua mailing service is one of the most popular among the Ukrainian users with over 500 thousand registered users. Another evidence of the growing popularity of new local friendly interface is the number of visitors in October which came at 111 thousand the top.bigmir.net reported. Mail.ru runs advertising campaigns in Ukraine and owns online games developer – Dark Joker.The online advertising market in Ukraine is expected to grow 38% this year, and according to All-Ukrainian Advertising Coalition the market will grow by 40-50% in the coming years.