Lukoil wins West Qurna-2 contract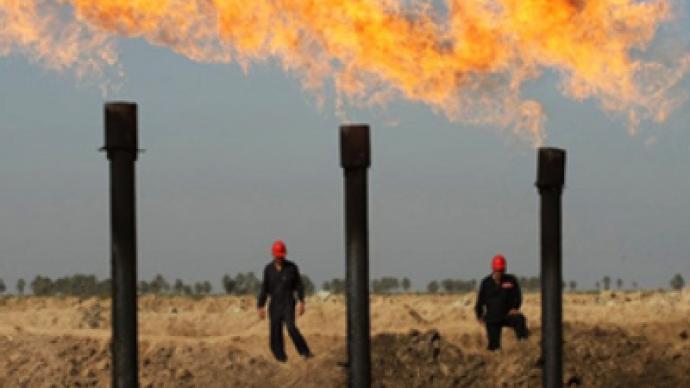 Russian oil company, Lukoil, has won the auction to develop the West Qurna-2 oil field in Iraq.
One of the world's largest untapped oil fields, West Qurna-2, was awarded to Lukoil by Iraqi Oil Minister Hussein al-Shahristani ending a lengthy bidding process which had been keenly contested.
"We can announce that Lukoil has won the contract to develop the West Qurna-2 oilfield,"
Saturday's West Qurna-2 boost for Lukoil came a day after consortiums led by Shell and CNPC were awarded contracts for other oil fields. That brings about 7 new development agreements in Iraq which are expected to increase Iraqi oil production by an estimated 4.7 million barrels per day in coming years.
With known reserves of 12.9 billion barrels, West Qurna-2 is west of the Majnoon field, which was awarded to Shell and Petronas, and north of the Halfaya field awarded to CNPC and France's Total on Friday.
Lukoil and Norwegian partner StatoilHydro, won the right to develop the field with a bid of $1.15 for each barrel extracted from the oil field. They expected to produce 1.8 million barrels a day from the field, with the two sharing an 85-15 production split in the Russian company's favour.

In a statement Lukoil Chief Executive Officer, Vagit Alekperov, hailed the outcome as having strategic importance for the company.
"We have been struggling for this project over these years trying to stick to the word given to our shareholders. We tried hard to achieve this deserved victory and intend to meet all the obligations in connection with the development of West Qurna-2 to the benefit of the Iraqi people and our shareholders. This project has a strategic importance for our company,"
You can share this story on social media: