Lukoil eyes Arctic deal with Rosneft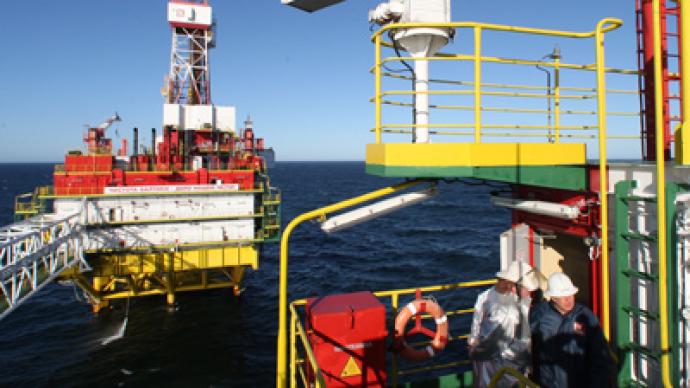 Russian crude producer Lukoil is considering partnering with another major Russian oil company, Rosneft, to jointly develop Arctic reserves, following the deals with ENI and ExxonMobil.
"We confirmed our interest and started negotiation with Rosneft," Vagit Alikperov, the head of Lukoil, told Kommersant dailyLukoil is interested in Rosneft's projects in the Barents Sea and in the Black Sea. Under the standard contract similar to those with Eni and ExxonMobil, Lukoil would get a minor stake of 33.4% in the project and would pay up-front investment costs for exploration.In exchange the company is ready to give Rosneft a stake in its projects abroad, but the list of the projects, which Lukoil is going to offer Rosneft, hasn't been announced."We are ready to offer Rosneft a stake in our projects. For example, we have a lot of blocks in West Africa," Mr Alikperov said.Currently Lukoil holds a 24% stake in WEEM Extension project in West Africa. It also owns a 56.66% stake in the Cape Three Points Deep Water project in Ghana in joint venture with Vanco Energy (28.34%) and Ghana National Petroleum (15%). Lukoil has already announced plans to invest up to $900 million in projects in Ghana, Ivory Coast and Sierra Leone.Meanwhile Lukoil is unlikely to grant Rosneft a stake in Iraq's Western Qurna oil field. On Friday Mr Alikperov announced the company is ready to develop the projects without partners after Norwegian Statoil dropped out.
You can share this story on social media: