Lukoil lags behind market in 2011 results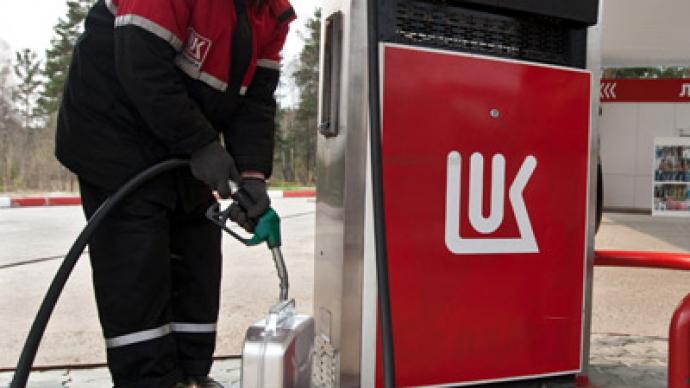 Russia's biggest non-state owned oil company Lukoil has posted below par figures for 2011. The company had to write off assets in Russia's North West which has eaten into its profits.
Lukoil's net profit increased 15% year on year to $10.4bln, with EBITDA growing at the same pace. It was up to $18.6bln and revenue was up 27.3% to $133.65bln.Traditionally for Russia's oil sector, higher prices mostly drove Lukoil figures upwards. Urals – the main Russian export blend – added around 40% during 2011. A new tax project 60:66, which stimulates exports of crude oil, was another support for the company, said Anna Znatnova, an analyst from Alemar IFC.However, Lukoil underperformed the market, where the average increase of the net result stood at 20%."Net income for the fourth quarter 2011 was negatively affected by $955 million losses due to the write-off of assets caused by the revaluation of the Yuzhnoye Khylchuyu oil field reserves," Lukoil explained."It will hardly have any effect on quotations, as it has already been considered in the Lukoil share price," Znatnova added.And Vitaly Mikhalchuk from Investcafe also doesn't expect great investor reaction."I think, the market reaction to the publication of the statement will be mildly negative," he said.
You can share this story on social media: