Lukoil executive: Iran tension to effect long term on oil market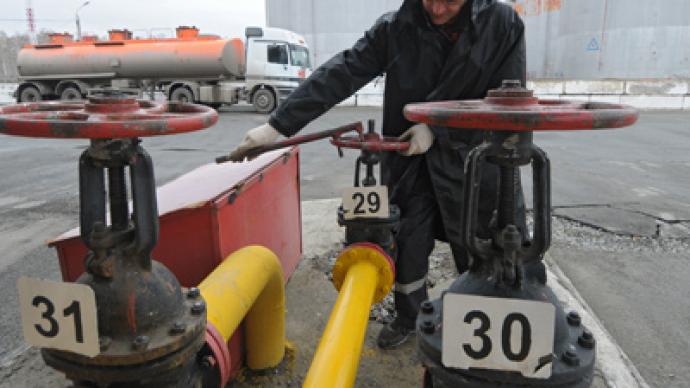 Iran tension will be heating up oil prices for a long time, but they are unlikely to sky-rocket, according to Leonid Fedun, Vice-CEO of Lukoil.
"I don't expect any disaster. Of course, the situation with Iran would stoke the oil market, prices would remain at the current level", said Mr Fedun. "I suppose, the price would be higher than $100 for barrel." He went on saying: "In the case of military intervention in Iran the price could be artificially lifted. There could be a repeat of the situation in the 90s, when there was a short-time oil price jump after events with Iraq. But it would be speculative push. You see, the market reacted calmly when Libya reduced its oil production by 2 million tonnes". Mr Fedun stressed, Russia has stable relations with Iran despite recent hiccups, but now Lukoil doesn't have any contracts with Iran because of sanctions. Meanwhile Lukoil plans to expand its business in Iraq through buying a share in the Iraqi West Qurna field, says Mr Fedun. The West Qurna field is considered to be the second largest oil field in the world after Ghawar in Saudi Arabia as it is believed to hold about 43 billion barrels. The company also plans to increase its share in a joint venture project with Italian oil company ERG to 80%. The deal will cost about $400 million. "Lukoil's investment program grew 40% compared to last year", said Mr Fedun. "We plan to increase our investments to $14 billion in the next three years".
You can share this story on social media: