Kuwait to spend $500 million on Russian investment projects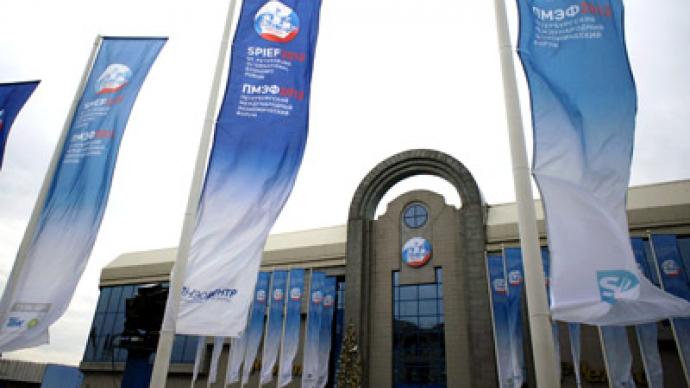 The Russian Direct Investment Fund has signed a co-investment deal with a major Kuwaiti investment body which will see the Arab country bringing in $500 million alongside the RDIF into Russian companies.
The move was announced by the Gulf state fund's CEO and Managing Director Bader Mohammed Al-Saad in a meeting with President Vladimir Putin. "Russia's economy will continue to grow faster than those of developed countries. Co-investing with the RDIF offers us a good opportunity to invest in the real economy and gain diversification across all sectors," Al-Saad said. "This is not a short-term investment in the stock market prone to volatility; it is an excellent and fair partnership with the RDIF and there is Russian government support for this partnership".RDIF was set up last year to encourage foreign investors to match state investments in Russian assets and is managed by Vnesheconombank.Kirill Dmitriev, CEO of the RDIF, added: "Automatic co-investment by the Kuwait Investment Authority, one of the largest and most respected investors globally, significantly increases the funds the RDIF can invest in the Russian economy. We are delighted to be announcing a major co-investment with a leading fund from the Middle East, the second for the RDIF, as historically that region of the world has not been well represented among foreign investors in Russia." The RDIF also said in a statement it had launched a pre-IPO investment programme with Goldman Sachs, Blackrock and Franklin Templeton aimed at firms seeking to float on Russia's MICEX-RTS index.The head of the presidential administration Sergei Ivanov said the US-based BlackRock global investment fund, which manages $3.3 trillion in assets, intends to invest in several Russian companies that will go public through initial public offerings."The Blackrock and Kuwaiti fund, believe that our policy is transparent and stable. The Kuwaiti fund is the respected, oldest and trusted in the world, for the first time in its history gave the Russian Direct Fund $500 million saying you can use this money for any project of our own and invest inside Russia. Those projects are not related to natural resources, it is trade, retail, logistics, and a very good sign for investors," Ivanov said.
You can share this story on social media: