Ex-Finance Minister flourishes a brush for charity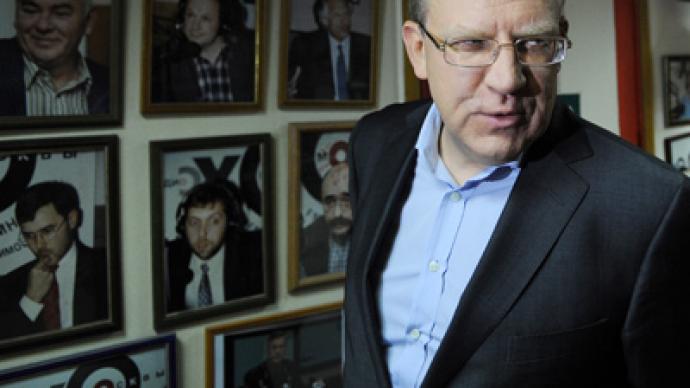 Russia's former Finance Minister Alexey Kudrin has been proving there is more to life than balance sheets. He's sold his first painting at auction for 100,000 euro – the money will go to charity.
­Mr Kudrin went to art classes as a child, and a couple of years ago decided to take up painting again. He went to Moscow painters and art gallery owners Irina and Valeriy Nagie to get some tips.  "Alexey Leonidovich turned out a very nice person", recalls Irina. "We have chosen a genre – it was a still life, the subject was chess. He painted it in just one day and did everything by himself. We only helped him mix paints".They gave Mr Kudrin an easel and brushes for his birthday, and he's created a studio in his country house and continued to paint, Irina Nagiy added.
"The Chess", the painting by Alexey Kudrin'The Chess' as his painting is called set a record for a charity auction at the Winzavod gallery, where it was displayed alongside paintings by would-be politician Mikhail Prokhorov and Sberbank Head German Greff. The secretive buyer of the Kudrin 'classic' is thought to be a businessman.  Painting is not the only artistic activity the ex-Finance Minister enjoys he's also known as a jazz fan and plays percussion.Russian Politicians have sometimes turned to art for charity purposes. A few years ago a painting by then St.Petersburg governor Valentina Matvienko sold for 11.5 million roubles. A painting by Vladimir Putin later sold for 37 million roubles. Last year a photo of the city of Tobolsk taken by President Dmitriy Medvedev was auctioned for 51 million roubles. The money has all gone to help hospitals in St.Petersburg.