South Korea to restart Iranian oil imports in September
Published time: 20 Aug, 2012 13:08
Edited time: 20 Aug, 2012 17:08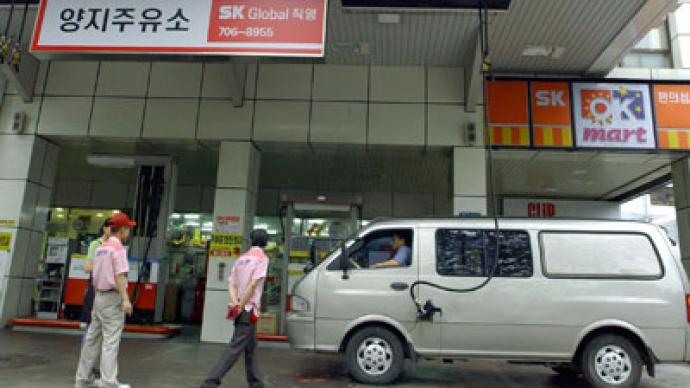 South Korea plans to restart importing Iranian oil after a two months gap following the European Union ban on Iranian oil exports.
­It plans to buy up to 200,000 barrels of Iranian oil per day starting from September, economy ministry sources said on Monday.

"The imports will resume from early September loading, meaning late September arrival," a source at the economy ministry told Reuters."The oil will be loaded in Iran to be shipped by Iranian tankers under Iranian insurance cover," the source said.

According to government and industry sources, Korean refiners have asked Iran to deliver crude on Iranian tankers. Tehran has offered to provide up to $1 billion of insurance cover to Iranian vessels shipping oil to South Korea.

South Korea has been the world's fourth-largest buyer of Iranian crude after Japan.

Both countries halted imports in July as they scrambled to work out how to continue imports under EU sanctions.

To make up for crude shortfalls, South Korea has been trying to import more from Iraq, United Arab Emirates, Kuwait and Qatar.

Sources said Iran's crude exports dropped to about 1.1 million barrels per day in June and July from more than 2 million bpd at the start of the year.
The ban on Iranian oil exports was introduced by the United States, European Union, and other Western nations who suspect Iran is producing nuclear weapons. Oil is a major source of income for Iran, which claims its nuclear program is purely peaceful.

In June South Korea received a waiver for 180 days from US financial sanctions in return for significantly cutting purchases of Iranian oil.

"We see little probability that the imports will hinder talks with the United States to extend a sanction waiver as this year's import volume will be smaller than last year's," another source at the economy ministry told Reuters.