Kazanorgsintez posts FY 2009 net loss of 2.09 billion roubles
Published time: 31 May, 2010 12:57
Edited time: 31 May, 2010 17:56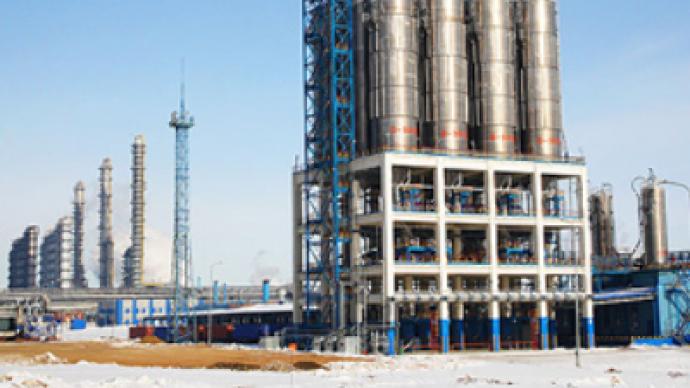 Russian polyethylene producer, Kazanorgsintez, has posted a FY 2009 net loss of 2.09 billion roubles under IFRS.
The bottom line compares with a FY 2008 net loss of 2.95 billion roubles, with revenues down 3.7% year on year to 22.16 billion roubles from 23 billion roubles in 2008.
The Company attributed its results to the economic downturn, which slashed domestic demand and prices and cut export revenues. The company also noted that financing had become considerably more expensive with financing costs almost doubling in 2009 to 2.23 billion roubles from 1.23 billion roubles in 2008 and investment losses increasing. However, the strengthening rouble cut its foreign exchange losses to 629.81 million roubles in 2009 from 2.98 billion roubles in 2008.