Japan March trade deficit jumps 300% to record $14.1 bn
Published time: 21 Apr, 2014 11:17
Edited time: 21 Apr, 2014 13:13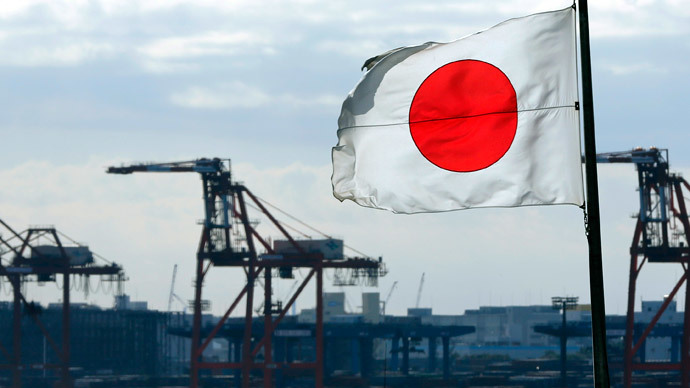 Japan's trade deficit in March has quadrupled from a year ago, to $14.1 billion, the biggest ever monthly increase. A post – Fukushima boost in energy buying coupled with a spending spree ahead of the sales tax hike increased imports.
Prime Minister Shinzo Abe's efforts to weaken the yen have so far provided little help to exporters, who have performed worse than competitors in Korea and Taiwan, according to Junko Nishioka, chief Japan economist at Royal Bank of Scotland Group Plc in Tokyo talking to Bloomberg.
Imports in March jumped 18.1 percent year on year, while exports were up a modest 1.8 percent, according to Japan's Ministry of Finance.
The trade deficit will keep on widening "unless the government decides to restart nuclear power plants," Bloomberg quotes Hiroaki Muto, a senior economist at Sumitomo Mitsui Asset Management Co. in Tokyo."Japan's trade deficits may continue for at least three years," she added.
Japanese companies' rush to buy goods overseas before the sales tax went up on April 1 could have been another strong drag on Japan's trade balance, says Hiroaki Muto.
The sales tax was increased for the first time since 1997 from 5 to 8 percent, and is aimed at combating deflation and tackling the country's $10 trillion public debt. The tax rise could increase government revenue by about $48.4 billion this year.