Japan releases $10.7bn to support the economy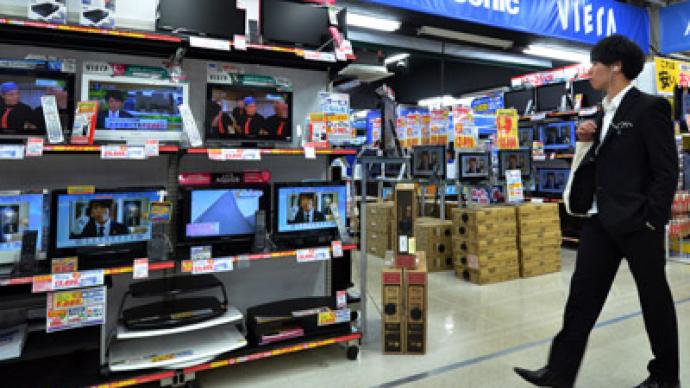 The Japanese government has approved a stimulus package worth 880bn yen ($10.7bn) in an effort to revive the country's growth ahead of the upcoming general election.
The money released from reserve fund will be used to create jobs, support small businesses and rebuild areas hit during the March 2011 tsunami. The measure is expected to add 0.2% to Japan's GDP and to create about 80,000 jobs, the Cabinet said.It is the second round of stimulus measures in less than two months as the government released a smaller package of 422.6 billion yen ($5.1 billion) in October.The Japanese government rushed to pour cash in the country's flagging economy as it is threatened of another technical recession, its fifth in 15 years. It is expecting a fall in October-December GDP, after dropping by 0.9% in Q3, which was below analysts' expectations. The contraction is equivalent to a 3.5% drop in GDP per year. Earlier this month the Bank of Japan said it had no plans for support measures, but seems weaker figures forced the authorities to change their minds.Sluggish economic growth also threatens PM Yoshihiko Noda's plan to increase the consumption tax in 2014, which is an unpopular deficit cutting measure.Analysts suggest the released funds are not enough to fix economic situation. "The total size is not enough to really boost gross domestic product, especially for early next year," said Junko Nishioka from RBS Japan Securities. "It is not enough to change the mood of business activity."Last week the government cut its quarterly assessment of business sentiment in all 11 regions of the country for the first time since February 2009 due to weakening demand. Weaker exports have hit Japanese corporate majors such as Sharp, Panasonic, and Nissan, which heavily rely on foreign trade. Panasonic forecast a $9.5bln loss this year, while Hitachi Construction Machinery and Nissan cut their full-year profit forecasts.Earlier this month Japan posted the worst trade deficit since 1978. The data showed a 549 billion yen ($6.7 billion) visible trade deficit in October that far exceeded the 360 billion yen shortfall expected by economists surveyed by Dow Jones Newswires and Nikkei. This year, Japan posted trade deficits every month except February and June.However, economic data released on Friday brought some relief, showing industrial output unexpectedly rose 1.8% from September to October. The nationwide consumer price index (excluding fresh food) was unchanged year-on-year, but improved after a decline in September.
You can share this story on social media: