Italy energy giant says nation will survive next winter without Russian gas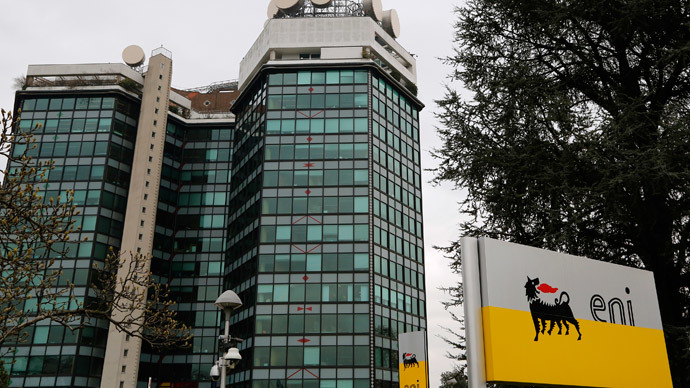 Italy will be able to get by next winter without Russia gas supplies, according to the head of Italian oil and gas giant Eni.
"We are concerned for next winter but are confident that even in the unfortunate case there are no supplies through Ukraine we can manage just the same," Paolo Scaroni said Monday.
Italy is reliant on imports for 90 percent of its gas needs, Reuters reported. Supplies come from Russia, Libya, Algeria, and Holland.
Russia's energy exports loom large in the wake of increased pressure from the European Union and the United States against Russia for developments in Ukraine and Crimea. The EU as a whole accounts for about one-third of Russia's exports, 40 percent of which pass through Ukraine.
Last week, British Prime Minister David Cameron called for more energy independence from Russia, touting the possibility of hydraulic fracturing, or fracking, in southeastern Europe, as well as Poland and the UK itself.
"Some countries are almost 100 percent reliant on Russian gas, so I think it is something of a wake-up call," Cameron said Tuesday at the Nuclear Security Summit in The Hague.
The UK, though, imports only a small amount of gas from Russia.
Britain has bought gas straight from Russia, after a 2012 deal that promised direct purchasing through October 2014. The deal is still alive, despite UK's calls for a move away from dependence on Russia, whose exports provide up to 15 percent of the country's gas needs. The UK's own gas production is falling by 7 percent annually, as the country looks for alternate sources.
EU leaders have also urged the US to free more of its gas reserves for export across the Atlantic.
"What we are asking for is a willingness of the US side to be more pro-active on licences,"said João Vale de Almeida, the EU ambassador in Washington, at an EU-US summit last week. "What has changed in the last few weeks is the realization in America that energy is used as a political tool by Russia."
US President Barack Obama, while not ruling out the possibility, countered that Europe should consider fracking on more of its own territory.
Fracking, highly controversial among the public in the UK and US, is the process of injecting water, sand, and various chemicals into layers of rock in hopes of releasing oil and gas deep underground.
The practice has been linked to host of human and environmental health risks. Recent studies have detailed fracking's links to cancer, fetal health defects, damage to the endocrine system, and other chronic health threats. Reports have also shown the practice leads to increased carcinogenic air pollution and greenhouse gas emissions.
You can share this story on social media: