­Israeli strike on Gaza deals blow to world markets
Published time: 14 Nov, 2012 23:47
Edited time: 15 Nov, 2012 03:47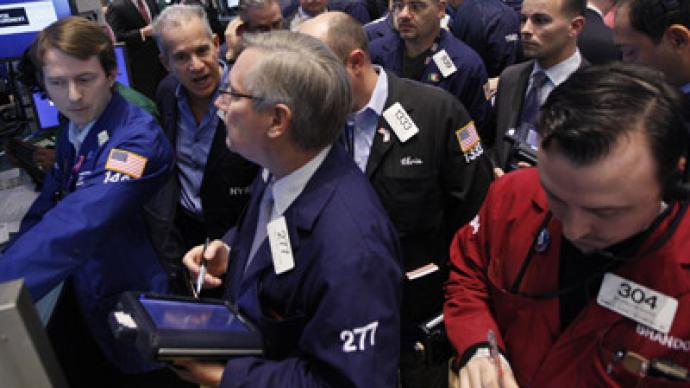 Crude oil prices jumped and US stocks sagged following Israel's attack on Gaza and amid renewed violence in the oil-rich Middle Eastern region.
In London, Brent crude spiked $1.58 to $109.84 per barrel. And in New York, the benchmark WTI light crude gained 87 cents to $86.26 a barrel.

According to CMC Markets analyst, Michael Hewson, it's a direct response to the violence in the Middle East. 
 "Crude oil prices have jumped back once again after news of fire fights breaking out in the Middle East as Israel launched an airstrike on Gaza killing a Hamas commander, in retaliation for rocket attacks on Israel earlier this week," Hewson told reporters.
A top Hamas commander was among the ten people killed in more than 20 Israeli air strikes on the Gaza Strip on Wednesday, as Israel launched an operation targeting militant groups.
Ahmed Jabari, the operational commander of Hamas's armed wing, the Ezzedine al-Qassam Brigades, was killed alongside his bodyguard, Mohammed al-Hams, in an initial Israeli strike on a car in Gaza City.

Gaza's Health Minister Dr. Mufeed Mkhallalati said forty-five people have been  injured, 10 of them are in critical condition.  An 11-month-old baby and a 6-year-old girl were among the dead.
The attacks follow a flare-up in violence between Israel and Gaza-based groups, which saw rockets fired from the Palestinian territory into the Jewish state, and Israeli air strikes and shelling that killed seven people.