Moody's restores Ireland to investment grade on back of bailout exit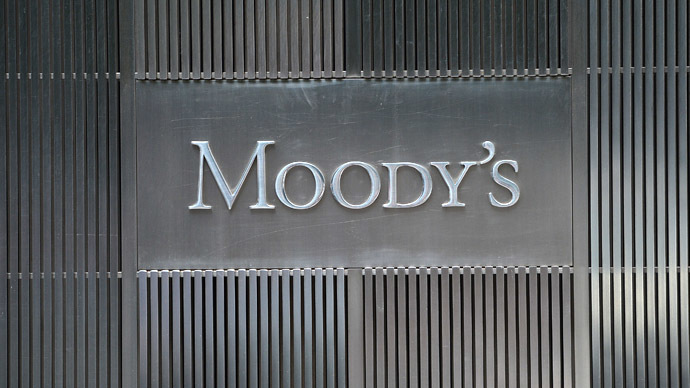 Moody's Investors Service has upgraded Ireland's government debt rating to investment grade based on the one-time Celtic Tiger's growth potential and Dublin's timely exit from its EU/IMF support program.
The New York-based credit rating agency elevated Ireland from "junk" status to Baa3 – the lowest investment grade, a statement released Friday read.
Prior to the financial crisis, Ireland held a "triple A" rating, signifying the highest quality and lowest credit risk. The country is now regarded as a lower risk investment by the big three credit rating agencies for the first time since 2011.
Moody's said the two main drivers for the upgrade were "the growth potential of the Irish economy" and the Irish government's exit from its three-year economic adjustment program in mid-December 2013.
Moody's noted that Ireland's "on-schedule" exit from the International Monetary Fund/European Union support program on December 15 "without a precautionary credit line reflects that the government's reform agenda stayed largely on track throughout the program, despite weaker than expected domestic and external economic conditions."
Finance Minister Michael Noonan said the move will help to lower borrowing costs for companies and individuals alike.
"The decision by Moody's to upgrade Ireland's credit rating reflects the significant progress that has been made in stabilizing the public finances, restructuring the banking sector and, most importantly, growing the economy and creating jobs," Noonan said.
Moody's also changed the outlook for Ireland's credit rating from stable to positive, noting expectations of a "sustained recovery of the Irish economy" on top of signs that stronger growth will be forthcoming in the rest of Europe "and are increasingly well-entrenched in the US."
It further upgraded the debt ratings of the National Asset Management Agency to investment grade and its outlook to positive. The agency, whose debt is backstopped by the government, was created in 2009 to tackle the Irish financial crisis and the deflation of the Irish property bubble.
Ireland's sovereign debt upgrade comes amidst falling unemployment figures and lenders slashing the interest charged on the national debt to 3.5 percent – lower than the cost of loans under the bailout and less than was paid before the debt crisis, according to the Irish Independent.
The only bad news in Moody's otherwise shiny prognosis regarded sluggish pace for the country's reform of its banking system. The Irish Central Bank's drive for banks to ratchet up collection efforts on mortgage and small and medium sized business loans arrears is at present "likely to increase foreclosures, impairing profitability and potentially dampening the housing market recovery."
You can share this story on social media: