S&P upgrades Ireland's credit outlook to positive
Published time: 12 Jul, 2013 12:39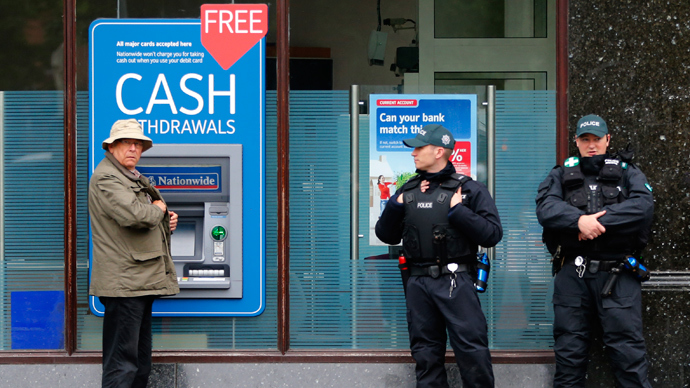 Standard & Poor's decision will likely serve as a stimulus after data last month showed the Ireland's economy had unexpectedly tumbled back into recession.
The credit-ratings agency has upgraded its outlook positive from stable, saying the Irish government is expected to trim its debt ahead of schedule, Reuters reported.

Ireland lost its coveted AAA credit rating in 2009 in the aftermath of the global financial crisis when it was forced to obtain IMF bailout loans worth 80 billion euros; it now has a BBB-plus rating.

Ireland is scheduled to exit from its EU/IMF bailout in six months and return to regular borrowing on the bond markets. The upgraded rating should help market sentiment as Ireland had unexpectedly fallen into recession for the first time in four years.

Moody's as the only major rating agency that rates Irish sovereign debt as non-investment grade, or, in less-diplomatic terms, "junk."

"The outlook revision reflects our view that Ireland's general government debt burden is likely to decline more rapidly, as a percentage of GDP, than we had previously expected," S&P said in a statement.

"This is due to sustained budgetary consolidation, stabilizing domestic demand, and higher receipts from government asset sales."

The ratings agency said it saw a more than one-in-three probability it would raise Ireland's credit rating during the next two years.

S&P said it expects Ireland's national debt to peak at 122 percent of GDP in 2013 but decline to 112 percent by 2016.

S&P's had ranked Ireland in negative territory until February, when Dublin completed a deal with the European Central Bank allowing it to convert promissory notes into long-term bonds. This will give Dublin a longer grace period to repay debts it accrued in rescuing the Irish banking system from default.