Iran again invites Russia to join its oil and gas projects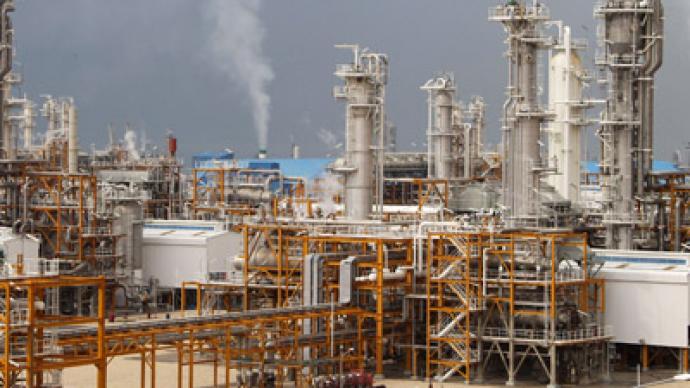 Iran has offered Russian companies another chance to develop a number of its domestic oil and gas fields. The offer comes after several previous joint projects collapsed due to various reasons.
Russian Energy Minister Aleksandr Novak and Iranian Foreign Minister Ali Akbar Salehi met as part of the Russian-Iranian Commission on Trade and Economic cooperation on Tuesday. Iran agreed to make changes to legislation to enable Russian companies to get a stake in mineral extraction projects in Iran. The Iranian Foreign Minister hailed the expansion of ties between Iran and Russia.In November 2009 Russian Gazprom and National Iranian Oil Company (NIOC), signed a memorandum of understanding, to cooperate on the development of the Azar and Changuleh oil fields, with estimated reserves of 2 billion barrels.However in August 2011 Iran changed its mind and rebuffed Russian participation after deciding to operate the fields using a local consortiums. Iran said Russia had failed to meet its obligations and was therefore breaking the agreement. Another Russian company Lukoil suffered a $63 million loss when it was forced to withdraw from a project in the Aran oilfield. A joint venture between Lukoil and Norway's Statoil had hoped to develop part of the Anaran block that extends across the Iraqi border. The two companies wrote off the project because of the international sanctions imposed on the Iranian banking system.Iran is one of the world's biggest oil and gas exporters and its economy is heavily dependent on energy revenues. Crude reserves in Iran are estimated at 155 billion barrels while gas reserves stand at 33.1 trillion cubic meters. International sanctions have hampered Tehran's ability to deliver its crude to market and receive payments for its exports. Iran's oil production has fallen dramatically from an average 3.7 million barrels a day in 2011 to 2.7 million, according to the latest Platts survey of OPEC production for November 2012.Foreign Minister Salehi said at the meeting in Moscow that Iran's current crude production is at around 4 million barrels a day.
You can share this story on social media: