Toothless sanctions? Iranian oil trade booming, China top buyer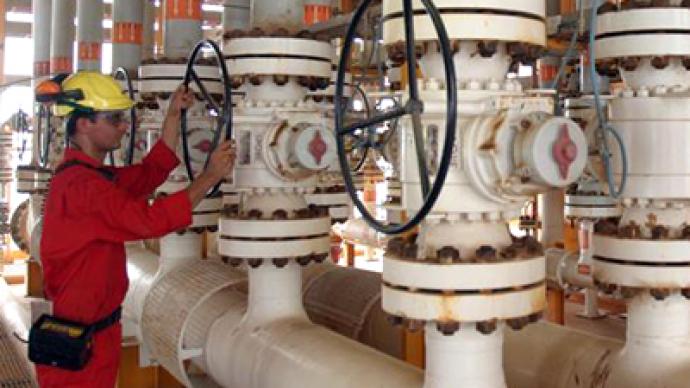 Iran has quickly found ways to circumvent the EU sanctions imposed on its oil trade in July. After dipping sharply in summer of 2012, Iranian crude oil exports rose again by the end of the year.
So far, Iran's December crude oil sales were the highest recorded since the sanctions were first imposed. Iran exported 1.4 million barrels per day (bpd) in December, compared to less than 900,000 bpd in September. Pre-sanctions oil exports stood at 2.2 million bpd in late 2011.EU sanctions, introduced in January 2012 and put into effect in July, aimed to curb Iran's ambitious nuclear program, which Tehran has insisted is only for peaceful purposes. The Iranian economy is heavily dependent on oil sales – the cuts in production lead to billions of dollars in lost revenue and a plunge in the value of the national currency. Analysts believe that sales to Asia and the expansion of Iran's tanker fleet helped the Islamic Republic circumvent the sanctions. In countries like China, India and Japan, Iranian oil constitutes more than 10 percent of the total crude supply – and demand from Asia is only growing."China is saying let's up the numbers because no-one is doing anything about it and it looks like Obama has made a political decision not to go to war with Iran," a senior source at a large independent trading house told Reuters.Iran is also improving its delivery channels, despite the numerous bans and restrictions imposed by the international community. "Iran bought a number of tankers from China and can now do more deliveries. It's taken some pressure off Iran and facilitated tanker traffic and we are seeing higher exports to China," analyst Salar Moradi at oil and gas consulting firm FGE told Reuters.Meanwhile, a fresh round of US sanctions looms for Iran. Starting on February 6, US law will prevent the Islamic republic from repatriating earnings from its oil export trade. The ban is in addition to the already-existing restrictions, including the country's removal from the SWIFT global financial service and an indefinite international asset freeze. The new sanctions are expected to reduce export volumes to around 1 million barrels per day, the International Energy Agency predicted. However, analysts believe that further sanctions will not stop Iran from selling oil or pursuing its nuclear goals. "What we have seen is that when Iran is pushed to a do or die situation, they have looked for creative solutions to get around sanctions," oil and gas analyst Elena McGovern of Business Monitor International told Reuters. "The system will always find a way to cope."The international community has been failing to engage in constructive dialogue with Iran on its nuclear program. The so-called 'sixtet' of '5+1' states – Britain, China, France, Russia, the US and Germany – met three times last year with little to no results. The next round of talks has been stalled until a venue for the meeting is agreed upon."Some of our partners in the six powers and the Iranian side cannot come to an agreement about where to meet, behaving like little children," Russian Foreign Minister Sergey Lavrov said. He stressed that Russian mediators "are willing to meet at any location." While the West has demanded that Iran abandon its nuclear aspirations, Iran refuses to back down: Tehran has seized every opportunity to advance its nuclear capabilities. On Thursday, Iranian officials informed the UN nuclear agency of its plan to use more modern centrifuges at the Natanz uranium enrichment plant.
You can share this story on social media: